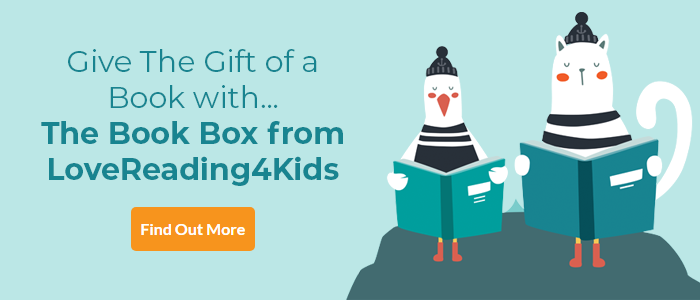 Remade Review
In a nutshell: coming after you The best horror stories play on our deepest fears, and Alex Scarrow works that brilliantly in this thoroughly unsettling and unputdownable thriller. Leon is smart, and realises early on that something bad is happening: news reports, quickly suppressed, of a virus spreading across the world, are just the start. The virus turns out to be unstoppable, deadly, and – shockingly - to be intelligent. Unease builds as we watch the civilisation we trust collapse in days leaving Leon and a few other survivors isolated and terrified. Skilfully written, this puts the disturbing back into dystopia. Readers will find themselves going from tense to tenser, and will need strong stomachs for some scenes.
Recommended for fans of Charlie Higson and Michael Grant. ~ Andrea Reece
Remade Synopsis
At first they think it is some sort of disease – a strange viral outbreak in a remote part of Africa, barely even reported in the news. No one else in the UK seems remotely concerned - apart from Leon, who is already having to deal with the fallout of his parents' separation, and adjust to his new home in England.
Then the disease begins to spread, reaching towns and cities, killing anything that comes into contact with it within hours. People start to call it a plague, searching desperately for a cure whilst putting those affected into quarantine to try and contain it.
But this is no disease, virus or plague. There is no cure. And there is no way to contain it. As panic spreads as quickly as the thing that's caused it, Leon finds himself on the run with his beloved little sister, Grace, desperate to find some way to survive. But how do you run from something that is evolving hourly and becoming more and more intelligent. So intelligent that it can mimic anything that it's already killed…
This is the perfect novel for fans of The Walking Dead, 28 Days Later and Darren Shan's Zom-B series.
Remade Reader Reviews
Teens love to read and so in addition to our Lovereading expert opinion some of our Lovereading4kids Reader Review Panel were also lucky enough to read and review this title. You can read their full reviews by clicking here.
Edel Waugh - 'Terrifying and thought provoking and guaranteed to keep you up at night reading to the very last page!'

Humaira Kauser, age 18 - 'Remade reminded me a little bit of The Maze Runner and CW's Containment but had an extra edge and thrill...gripping, hard to put down and gave me a thrill that isn't easy to forget.'

Phoebe Allen - 'A book that gets your heart racing, your brain working overtime and your heart hoping that our world never experiences the horror of Scarrow's imagination!'
Izzy Read, age 15 - 'Remade is suspenseful, heart wrenching and screaming for a sequel.
Reuben Cobb, age 13 - 'This book is very tense and always made me want to read more...what a wonderful thriller.'
Eloise Mae Clarkson, age 14 - 'This book is full of plot twists which were a shock. I hope there will more books to follow the story.'
Jess Anderson, age 13 - 'A high paced, very topical book which was impossible to put down...absolutely fantastic.'
Sophia Ufton - 'What a fantastic story, the plot was amazing! I loved reading this book and hope the author does more.'
Mariam Ahmed, age 18 - 'so creepy and convincing that I awoke in the dark of the night with images of those scuttling crustaceans at the forefront of my mind.'
Khadijah Ahmed - 'This book has filled the gap other apocalyptic treats, such as The Last of Us and I Am Legend, left in my life.'
Phoebe Doherty-Ozobiane, age 14 - 'By far one of my favourite apocalyptic novels with plot twists and unholy cliffhangers at every turn...5 out of 5.'
Lauren Coffman, age 16 - 'I loved this book, and couldn't put it down. The characters were interesting, the story was thrilling and Scarrow's writing, as well as the science behind it made it feel extremely real.'
Remade Press Reviews
A superb doomsday thriller for children - this is Stephen King suitably toned down for younger readers - edge of your seat stuff, brilliantly written... -- Books Monthly
Tingling with tension, super-charged and fast-paced, there won't be a second to lose until the last page has turned... -- Pam Norfolk Lancashire Evening Post
Crisply and confidently written and never less than compelling even in its ickier sequences, Remade is unreservedly recommended - but for youngsters and adults with strong stomachs and sturdy constitutions only Starburst Magazine
Remade was an addictive, intense book that I just could not put down. A great start to the series, and you can bet I'll be looking for a copy of book 2 when it comes out! -- Geeky Zoo Girl Blog
The theme of survival in a post-apocalyptic world is a familiar one but the twists in this story, which is packed with contemporary detail and just enough real science to validate it, make it so close to convincing that even cynical readers may be unnerved. -- BookTrust
If you loved this, you might like these...