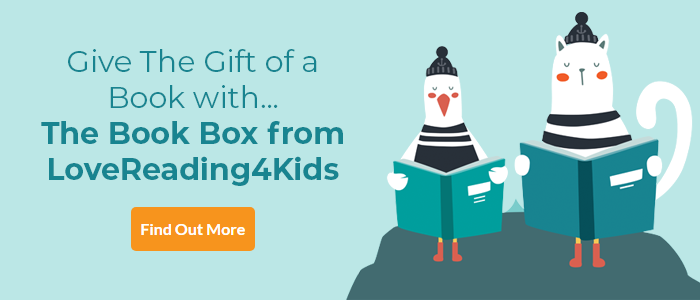 LoveReading View on Railhead
Amazing world building in a high tech future with a fantastic cast of characters to take you on thrilling heart-stopping ride
Shortlisted for the CILIP Carnegie Medal 2017 | Shortlisted for the UKLA 2017 Book Award | August 2016 Book of the Month
Set in a shining future world, where trains rumble not just through towns and countryside but across whole galaxies, Philip Reeve's new novel drenches its readers with extraordinary scenes, images and ideas. Zen Starling is a petty thief; offered the chance of a brand new life in return for carrying out one small job of course he accepts, and is immediately caught up in a war that could destroy his entire world. Beautifully written, brilliantly inventive, this gripping adventure, a combination of sci-fi utopia, conspiracy thriller and romance, will set hearts racing. Thoughtful readers prepared to take their time will find echoes of many other great works of fiction, all of which add to Railhead's richness. And who could resist the trains – 'the old, wise trains of the Network, barracuda-beautiful, dreaming their dreams of speed and distance as they raced from world to world'? It will turn us all into railheads.
Other Info
A message from Philip Reeve: "There have been a lot of dystopian and post-apocalyptic stories published for children and young adults over the past decade (some of them written by me), so I thought it would make a nice change to write about a more hi-tech future where technology has answered many of our present-day problems. I've always wanted to have a go at an old-fashioned space opera set in a society that sprawls across dozens of different planets. But I found spaceships strangely hard to write about; flights of fancy always work best when they have a toehold in reality, and I had no store of real-world imagery to which spaceships could be anchored. While I was mulling over this problem, I was travelling all round the country doing book events, and since I don't drive, I generally travelled by train. Watching the rails and stations go by, I started to realise that trains are far stranger and more romantic than any spaceship . . .So I scrapped my space story and rebuilt it in a new setting, the Network Empire, a future human civilisation which is built around a network of railway lines that criss-crosses the galaxy, passing from world to world through mysterious hyperspace portals called K-gates. And into this mostly peaceful, mostly prosperous empire I threw a young thief called Zen, and set about seeing what adventures he could stumble into."
A Piece of Passion from Liz Cross, Head of Publishing, Children's Books, OUP: 'It's always exciting to read a book which takes you into a whole new world, sending you on a journey alongside characters who become as real to you as your own friends. Railhead does that in the most extraordinary way – somehow creating a futuristic, high-tech world which utterly convinces us at the same time that it dazzles us with its originality. It's an epic, unforgettable, hugely pleasurable read."
One of our Books of the Year 2015 - Julia Eccleshare's Pick of the Year 2015
Railhead Synopsis
Step Aboard - the Universe is Waiting. The Great Network is a place of drones and androids, Hive Monks and Station Angels. The place of the thousand gates, where sentient trains criss-cross the galaxy in a heartbeat. It is also a place of great dangers - especially for someone who rides the rails and rides his luck the way Zen Starling does. Once Zen was just a petty thief, stealing to support his family and living by his wits. Now everything has changed. Zen is still a thief - but it could be that the key to the whole universe rests on finding out what else he is ...
This is an epic story with huge scope and film rights have already been bought by Warner Brothers.
You can read more about Railhead on Philip Reeve's website and see a short movie he has shot of him reading the first chapter of the book.
Railhead Reader Reviews
Teens love to read and so in addition to our Lovereading expert opinion some of our Lovereading4kids Reader Review Panel were also lucky enough to read and review this title. You can read their full reviews by clicking here.
Eloise Mae Clarkson - 'I would rate this book five out of five stars. I really hope there are sequels!'
Celeste Phelan, age 13 - 'A tangle of mystery, adventure and suspense as, after all the excitement is endless once you begin riding the rails.'
Megan Chambers, age 14 - 'I recommend this book to absolutely everyone!'
Jack Graham, age 15 - 'Railhead is yet another great book from Philip Reeve, author of the mortal engines quartet. A novel featuring mystery and intrigue leads young thief Zen Starling on a deadly adventure.'
Rosa Broan, age 15 - 'It is a fast-paced adventure story, packed with action. I couldn't put it down. I didn't think it could be as good as Mortal Engines but it is!'
Melanie Chadwick - 'There were a lot of twists and completely unexpected deaths. There were lots of great characters and a satisfying ending.'
Louisa Cunliffe, age 18 - 'A stand out book in the overcrowded modern sci fi genre, Rail Head is an utterly brilliant and original story.'
Katie Miller, age 13 - 'Gripping. Makes you feel as if you are the character.'
Lily Blue Harper - 'Railhead is an exciting and action packed story with interesting characters and unique ideas.'
Emily, age 14 - 'Thrilling and fast paced, this is a gripping book that will keep you absolutely stuck to the pages.'
Jessica Anderson - 'This book is amazing, even though I don't really enjoy fantasies! I find that it is very well written and is a must read.'
Railhead Press Reviews
'With many twists and turns along the track and high-octane action all the way to the thrilling climax, Railhead never lets up on delivering the thrills and creativity readers expect from a story like this.' Young Post



If you loved this, you might like these...