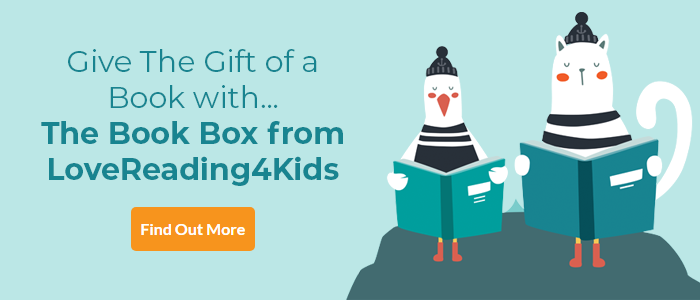 The London Eye Mystery Review
This was only Siobhan Dowd's second novel but it's clear her talent as a superb storyteller is beyond question. Sadly, however she died in late 2007 so whatever you do don't miss her four novels. Her first, A Swift Pure Cry, was shortlisted for nearly all the major awards and although this second novel is very different it has that same page-turner quality about it. It's a beautifully written mystery set in Manchester and London and featuring two young boys, one of whom disappears on the London Eye shortly before he's due to emigrate to the US with his mother. This edition features an Introduction from bestselling author Robin Stevens.
Siobhan sadly only wrote 4 books in total before her tragic death from cancer in 2007. They were Solace of the Road, Bog Child, A Swift Pure Cry and The London Eye Mystery but her memory lives on in a Trust that has been set up in her name as well as through her writing. ~ Julia Eccleshare
Shortlisted for the Nasen and TES 'Special Educational Needs Children's Book Award' 2007.
The London Eye Mystery Synopsis
11.32am. Ted and his sister Kat watch their cousin Salim get on board the London Eye. The pod rises from the ground, high above the city. 12.02am. The pod lands and the doors open. Everyone exits - everyone but Salim. Has he spontaneously combusted? (Ted's theory.) Has he been kidnapped? (Aunt Gloria's theory.) Is he even still alive? (The family's unspoken fear.) Even the police are baffled - so it's up to Ted, whose brain runs on its own unique operating system, to solve this mystery and find Salim. Teaming up with Kat, Ted follows a trail of clues across London - while time ticks dangerously by...
The London Eye Mystery Press Reviews
A thoroughly gripping detective story - Sunday Telegraph
Compulsive reading - Independent
Grips the reader from the opening chapter - Sunday Times
Dowd transforms disability into a gift - The Times
A wonderfully written mystery. It is funny, nerve-wracking and tender by turns, with plenty of pace and excitement as well as some moments for serious reflection - School Librarian
Everything about this book - the perky tone, the subtlety of characterisation and the cleverness of the plotting - is absolutely right - Irish Times



If you loved this, you might like these...