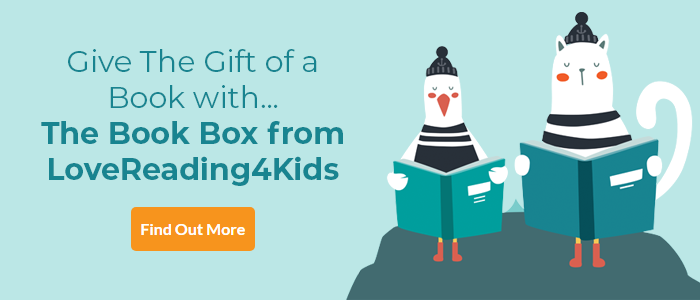 LoveReading View on The Last Beginning
In a Nutshell: Time-transcending true love | I was mightily impressed by The Next Together, the first in this epically ambitious sequence of books about a fated couple who are born over and over, and this continuation of their tale takes the stakes to even higher levels.
To set the scene for the uninitiated, Katherine and Matthew are destined to be born again and again and, during the course of each of their lives, their paths cross, and they fall in love. While their actions may change the course of history for the better, they're destined to lose one another, again and again. This sequel picks up sixteen years on from The Next Together, with Clove Sutcliffe seeking to solve the seemingly unfathomable mystery around what happened to her lost relatives. But unravelling the shocking complexities of this buried secret brings unimaginable risks.
As with its predecessor, the romance is heart-rending, the plot perfectly-paced and the integration of diverse forms of writing (personal letters, messaging, biographical texts, transcripts of CCTV footage) is done with super smart skill - all of which adds up to an immensely satisfying, immersive reading experience. ~ Joanne Owen
The Last Beginning Synopsis
The epic conclusion to Lauren James' debut The Next Together about true love and reincarnation. Sixteen years ago, after a scandal that rocked the world, teenagers Katherine and Matthew vanished without a trace. Now Clove Sutcliffe is determined to find her long lost relatives...
But where do you start looking for a couple who seem to have been reincarnated at every key moment in history? Who were Kate and Matt? Why were they born again and again? And who is the mysterious Ella, who keeps appearing at every turn in Clove's investigation?
For Clove, there is a mystery to solve in the past and a love to find in the future.
The Last Beginning Reader Reviews
Some of our Lovereading4kids Reader Review Panel were lucky enough to read and review the first book in this sequence, The Next Together. You can read their full reviews by clicking here.
Ayesha - 'The Next Together is a unique, gripping and exciting novel which will keep you hooked from the very first page.'
Octavia Sharman - 'I throughly Enjoyed The Next Together - it was a brilliant read and very gripping.'
Delilah Acworth - 'It's beautiful, simple and so thought provoking'
Georgia Walters - 'I was hooked from the opening pages.'
Edel Waugh - 'I love this modern day story of time travel and the awesome characters at the centre of it all. A must read for all time travel fans.'
Millie Finbow - 'If you love History and stories about people you will enjoy this. It jumps backwards and forwards in time too.'
The Last Beginning Press Reviews
"Clove is determined to solve the mystery of her long-lost relatives in the sequel to time-travelling reincarnation romance The Next Together. I'm looking forward to this: I loved the energy of the first book." The Bookseller
Praise for The Next Together:
"A heartbreaking and unpredictable love story spanning time and space." Melinda Salisbury, author of The Sin Eater's Daughter
"Funny, romantic and compulsively readable." The Bookseller
"An explosion of storytelling. It's everything that I love about books. Read it." Alice Oseman, author of Solitaire
"Perfect for holidays." Marie Claire
"Packed with humour, adventure, conspiracy and epic romance, The Next Together is a sensational debut that is sure to put you on the edge of your seat and keep you there." Catherine Doyle, author of Vendetta
"At once a sweeping love story and a high-concept page-turner, this ambitious, accomplished debut resonates long after the story has ended." Joanne Owen, Lovereading.co.uk

If you loved this, you might like these...