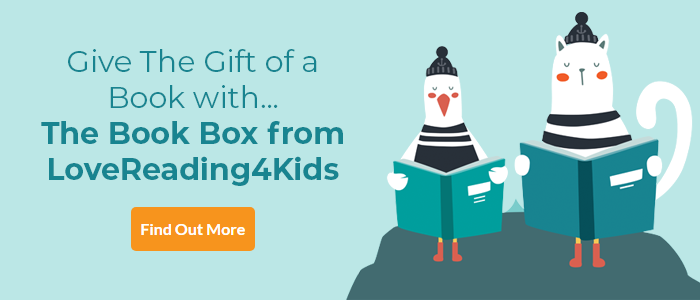 A First Book of Animals Review
A wonderful combination of fine art, poetry and information create an absorbing insight into the animal world
Shortlisted for the CILIP Kate Greenaway Medal 2018 | Longlisted for the UKLA 2018 Book Award
What a wonderful book to give to a child. It's one which will inspire a real interest in nature and the creatures that share our planet, as well as an appreciation of art and poetry. Nicola Davies shares her delight in animals in specially written poems, each of which is illustrated by Petr Horacek across dazzling double pages. Grouped by themes such as colours and shapes, or animals in action, creatures big and small are vividly brought to life, from the whale shark, 'like a piece of fallen starry sky' to a barn owl, 'quiet as the floating moon'. The images are breath-taking, full of movement and colour; the poems too are varied and memorable, sometimes precise, sometimes ethereal. It's a book that recipients will treasure into adulthood.
A First Book of Animals Synopsis
Shortlisted for the Royal Society Young People's Book Prize 2017.
Nicola Davies, the award-winning author of A First Book of Nature, presents a spellbinding treasury of poems about the animal world, illustrated in breathtaking detail by Petr Horacek. Polar bears playing on the ice, tigers hunting in the jungle, fireflies twinkling in the evening sky and nightingales singing in the heart of the woods - there are animals everywhere.
From blue whales to bumblebee bats and everything in between, A First Book of Animals takes you all over the planet to visit all kinds of different creatures. This book is a glorious celebration of life in the wild in all its variety and splendour, and belongs on every child's bookshelf.
A First Book of Animals Press Reviews
This time Davies teams up with Petr Horacek to introduce a dazzling celebration of the wonders of life on our planet. It's a book that defies categorization: part poetry, part picture book, part non-fiction. I love the inspirational approach, using a lyrical but accessible text to explore facts that will fascinate readers. The Bookseller
Davies is one of our very finest natural history writers for children. A First Book of Nature, illustrated by Mark Hearld, was an international bestseller and it's a book I have given as a gift numerous times. This is the second titie in the First Book series - and i's just as dazzling and accessible. An epic exploration of animal life on our planet, over 50 different creatures are revealed, from monkeys as small as teacups, to majestic blue whales, and fireflies twinkling in the evening sky. They are grouped not by genus or region, but in inventive chapters such as Colours and Shape, and Animals in Action. The tone is inquisitive, very much encouraging readers to think for themselves. It's a book that defies categorisation: it's a non-fiction book, a picture book, a volume of poetry. A book to dip into, to read aloud, a book to enrich children's research of topics. Horacek's pictures of the animals and their habitats are lush and on a grand scale, creating a sense of life bursting from the pages. A book for every school, library and home. The Bookseller
A lyrical, inspirational text is paired with dazzling pictures of animal life around the planet, from blue whales to bumblebees. The Bookseller
If you loved this, you might like these...