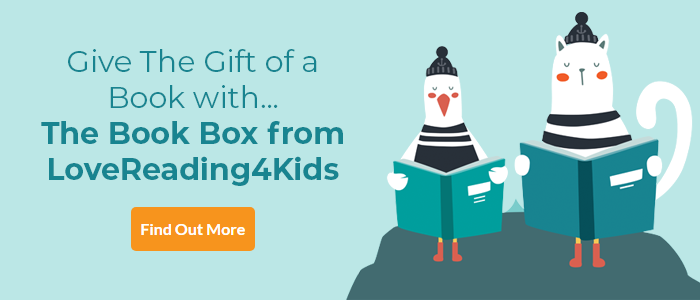 Time Now to Dream Review
One of our Books of the Year 2016 There's a dreamlike quality to this beautiful picture book. Two young children, painted by Helen Oxenbury with typical sensitivity, leave the safety of their garden to explore the forest when they hear a mysterious noise coming from the trees. Taking it in turns to reassure and encourage one another, they finally discover the source of the noise is Wolf Mummy singing her babies to sleep, a vision both wild and tranquil. The children return home and they too snuggle down to sleep lulled by her lullaby. Their cosy cottage, with its bright red quilt and lamp, is a distinct contrast to the green hues of the little wolves' home, but the forest no longer seems a frightening place. Atmospheric, magical, this fairytale story will enchant readers. ~ Andrea Reece
Meet the Illustrator – In conversation with Helen Oxenbury
Shelley Fallows also had the opportunity to meet with Illustrator Helen Oxenbury to find out a little more about this award winning illustrator, mother and grandmother. Click here to read more.
Time Now to Dream Synopsis
From Helen Oxenbury, the illustrator of We're Going on a Bear Hunt, and Timothy Knapman, the author of Soon, comes the story of a brother and sister, and their adventure in the woods.
When Alice and Jack are out playing, they hear a strange noise. Alice wants to know what it is, but Jack is afraid. He thinks it might be the Wicked Wolf with big, bad claws and snap-trap jaws. But Alice takes his hand and they follow the noise, right into the heart of the forest...Just what will they discover there?
Timothy Knapman's powerful, atmospheric narration alongside Helen Oxenbury's spectacular illustrations skilfully convey Jack's growing fear and Alice's curious excitement, all the while building toward the reveal of that mysterious sound...
Time Now to Dream Press Reviews
Timothy Knapman controls the pace of his story with supreme skill; not a word is redundant in his narrative. Helen Oxenbury's painterly watercolours of the forest capture the essence of its fairy tale spirit at once mysterious, misty, shadowy and sun-dappled and of the children, Jack and Alice, the timeless joys of childhood and the power of the imagination. This surely is bedtime picture book perfection. Red Reading Hub Children's Book of the Week
Timothy Knapman's story about a forest adventure, shifting sibling dynamics and a family of wolves is a lovely lilting read with just the right level of jeopardy and excitement. [...] The illustrator Helen Oxenbury is on fire - a forest fire in this case. This must be among her most beautiful work. The children's expressions, the deep greens of the leaves, the creepy foliage, the wordless spread of wolves. And as we might expect of the eiderdown-drawing visionary behind We're Going on a Bear Hunt, this cosy bedroom where the children sailed off to sleep on that sweet lullaby , has comforting chequered bedspreads protecting the children from the dark night and the Hitchcokian birds outside the window pane. Exquisite. No Kate Greenaway Medal is safe. The Times
If you loved this, you might like these...