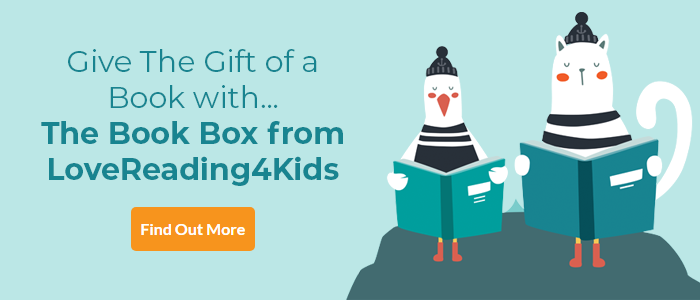 Bone Gap Review
January 2017 Book of the Month | Winner of the 2016 Michael L. Printz Award | In a Nutshell: Unconventional magic realist thriller | A entrancingly unique novel about a boy's search for a young woman who's disappeared from their eccentric small town.
"Bone Gap had gaps just wide enough for people to slip through, or slip away, leaving only their stories behind". That's what the townsfolk of Bone Gap believe, and so none of them are shocked when beautiful Roza vanishes, as mysteriously as she arrived. Well, not quite none of them. Finn is certain that Roza was abducted, snatched by "the man who moves like a cornstalk in the wind", but since he's considered "a little weird", no one believes him. Then, as he searches for Roza, he finds an ally in Petey, who describes herself as looking like a "giant bee", and reckons Finn is face-blind, only able to recognise the most distinct of faces. As they become close and discover truths about themselves, so light is shone upon Roza's vanishing.
The sequences with Roza and her captor possess the sublimely sinister atmosphere of fairy tales. "You'll love me one day", her captor insists, over and over, while extolling her to be the most beautiful woman in the whole world. And perceptions of beauty, and how we interpret what we see, are central to this enthralling genre-defying novel. ~ Joanne Owen
Bone Gap Synopsis
He'd been drawn here by the grass and the bees and the strange sensation that this was a magical place, that the bones of the world were a little looser here, double-jointed, twisting back on themselves, leaving spaces one could slip into and hide...
Everyone knows Bone Gap is full of gaps - gaps to trip you up, gaps to slide through so you can disappear forever. So when young, beautiful Roza goes missing, the people of Bone Gap aren't surprised. After all, it isn't the first time someone's slipped away and left Finn and Sean O'Sullivan on their own. Finn knows that's not what happened with Roza. He knows she was taken, ripped from the cornfields by a man whose face he can't remember. But no one believes him anymore. Well, almost no one. Petey Willis, the beekeeper's daughter, suspects that lurking behind Finn's fearful shyness is a story worth uncovering. But as we, like Petey, follow the stories of Finn, Roza, and the people of Bone Gap - their melancholy pasts, their terrifying presents, their uncertain futures - the truth about what happened to Roza is slowly revealed. And it is stranger than you can possibly imagine.
Bone Gap Reader Reviews
Kids love to read and so in addition to the review by one of the Lovereading4kids editorial experts some of our Lovereading4kids Reader Review Panel members were also lucky enough to read and review this title. Click here to read their full reviews.
Aimee Sweet, age 15 - 'Ruby creates magic through the words...Whimsical and fantastical, this tale is perfect for a winter's day read.'

Cesca Anderson, age 15 - 'Bone Gap is incredible! The story is full of magical plot twists and the characters are scarily realistic...I really enjoyed this magically realistic and captivating book.'

Mariam Ahmed - 'Bone Gap is a book where the characters are engulfed in mystery.'

Olivia Tierney, age 19 - 'An enchanting and magical read, Laura Ruby's novel is an unforgettable and beautiful piece of fiction. Different and adventurous with exceptionally diverse characters, Bone Gap is not to be missed!'
Humaira, age 18 - 'Words can't explain how much I loved this book- It is my best read of 2016 and nothing can beat it.'
Izzy Read, age 16 - 'Bone Gap is a beautifully written novel that is sensual and magical and filled with hope and the essence of life'
Megan Abbott, age 18 - 'Captivatingly good! Honestly, I have never read a book that is quite like this one and I thoroughly enjoyed it.'
Jenny Duffy, age 23 - 'Bone Gap is a book about love and beauty, what it means to see and be seen.'
Sophia Ufton - 'This was such an amazing story! Loved it from start to finish.'
Bone Gap Press Reviews
Magical realism at its most magical - E. Lockhart author of We Were Liars
If you loved this, you might like these...