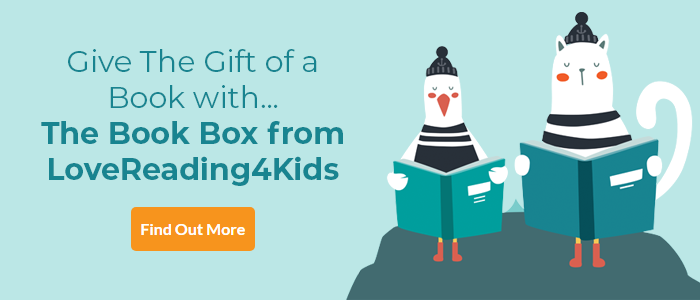 Sky Thieves Review
April 2017 Debut of the Month | In a nutshell: classic good versus evil tale with a colourful cast of flying thieves and unlikely heroes | Original, exciting and full of interesting characters and vivid action scenes, Dan Walker has created an excellent air-borne adventure story in Sky Thieves. Zoya Delarose is an orphan and knows nothing of her parents, the locket she wears around her neck is her only connection to them. But other people know just who she is, and one day they come for her. Zoya is saved from the clutches of evil despot Lendon Kane by her parents' old friends, the crew of the pirate airship The Dragonfly. In the adventure that follows she'll make friends, learn new skills – including sword fighting – and came face to face with danger in the skies. It's thrilling stuff and the world Walker creates is thoroughly convincing. There are shades of Treasure Island to this, but readers are also recommended to look out Peter Bunzl's Cogheart and Philip Reeve's classic Mortal Engines series. ~ Andrea Reece
Sky Thieves Synopsis
Love Pirates of the Caribbean? Then prepared to be swept away by this new swashbuckling adventure series. Talented debut author, Dan Walker, creates an imaginative world where thieves sail the skies in flying galleons-an action-packed adventure of epic scale. Zoya DeLarose has no idea her life is about to change forever when a band of sky thieves 'steal' her away from her orphanage, landing up in the clouds, on board The Dragonfly's deck. There, Zoya discovers a world of meteorite storms, sword fights, midnight raids, floating islands, and long lost treasure. But with a deadly enemy closing in, will Zoya find the strength to face her fears and unlock the key to her destiny, or will she fall from the skies with no one left to break her fall?
Sky Thieves Reader Reviews
Kids love to read and so in addition to the review by one of the Lovereading4kids editorial experts some of our Lovereading4kids Reader Review Panel members were also lucky enough to read and review this title. You can read their full reviews by clicking here.
Cally Evans, age 10 - 'One of the best adventure books I have ever read... Sky Thieves is a swashbucklingly fabulous story filled to the brim with sword fighting and dastardly villains!'

Miyah Smith age 11 - 'I really enjoyed this thrilling book immensely and would recommend it to anyone in my age group. It was really well written and fun to read.'
Bella, age 9 - 'So exiting and fun, I love, love, love this book.'
Alex, age 11 - 'A book of thrilling excitement.'
Jorge Kearsey, age 10 - 'This is an excellent book which I would recommend to anyone who likes fantasy and adventure. It's also a great story about bravery and friendship.'
Harriet Harper-Williams, age 11 - 'An amazing book filled with adventure and suspense, great read for ages 11+'
Emily Lonsdale, age 11 - 'Brilliant adventure, so much I liked about this book, fast paced and action packed. I hope there are more!'
Frances Garey, age 9 - 'This fantasy book blew me away so high I thought I was close to being as high as the Dragonfly.'
Max Perner, age 10 - 'Although the idea behind Sky Pirates is nothing new, this book returns the glory to an otherwise old subject.'
Toby Little, age 9 - 'I think both girls and boys would enjoy this book, I also liked it because it had a girl being the strong character and not a boy.'
Emily Golding, age 10 - 'Zoya Delarose, a wonderful heroine, will face meteor storms, a Darth Vader like villain and, best of all, friends. Dan Walker will draw you right into the story. Join Zoya to find out more...'
Zoe Basson, age 10 - 'Sky Thieves sent me up and down into the air.'
Jack Smith, age 12 - 'This book is full of adventure and action with twist and turns all over the place!'
Romilly Dally-Fitzsimons, age 10 - 'If you like adventure books then this is the book for you!'
Tristan Pender, age 10 - 'A really good read for both boys and girls. Recommended age would be 8 or 9. I really enjoyed Sky Thieves because it was exciting, adventurous and emotional.'
If you loved this, you might like these...
CHECK OUT OUR INDIE AND SELF PUBLISHED BOOK REVIEW AND PROMOTION SERVICE
Read More
×