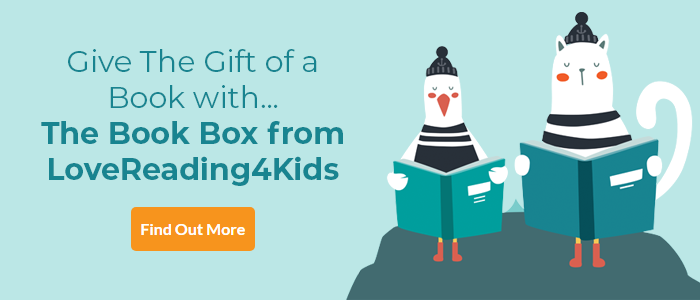 Danny Dingle's Fantastic Finds: The Super-Sonic Submarine Review
In a nutshell: fart-powered non-stop adventure, part book part comic-strip | Fresh from their triumph in the Science Club Soap Box Derby would-be super-inventors Danny Dingle and his best friend Percy are back and even more determined to one day go and work for their hero Metal Face in his super-secret lair. Could joining the scouts help (Danny assumes that's the Spy Club Only for Ultra-Terrific Spies)? Probably not, but a camping trip certainly allows for lots of comic adventure. The jokes come thick and fast (and mostly from the nether regions) and the story is told as much through cartoon illustration as through the text making this a super accessible read for everyone. Children who enjoy Danny's adventures will also like anti-heroes Norman, of the World of Norm books, and Compton Valance. ~ Andrea Reece
A Piece of Passion from Cecilia Bennet at Sweet Cherry Publishing Working in children's publishing as an acquiring editor, I am always looking for something that stands out from the crowd. Danny Dingle does just that with it's all-singing, all-farting, larger-than-life characters and irreverent tone. It is a treat to work on a book that's so genuinely funny and full of personality, which can be enjoyed by readers of all ages. The book's universal appeal is something that is mentioned over and over in reviews, and it is one of the reasons it is so brilliant for engaging reluctant readers. Danny's witty, imaginative and relentlessly optimistic personality is infectious: you can't help but love him despite his many flaws.
Danny Dingle's Fantastic Finds: The Super-Sonic Submarine Synopsis
Danny Dingle's Fantastic Finds follows the outrageously flatulent adventures of Danny Dingle, the schoolboy inventor, and his best friend Percy as they collect fun and quirky objects for their box of fantastic finds and aim to become super-secret spies and future assistants of the greatest superhero of all time, Metal-Face, while doing all they can to beat evil genius and arch-nemesis Gareth Trumpshaw.
Welcome to the world of Danny Dingle, filled with farts, puke, misadventure and the undying bond of friendship and adversity. 'Fartastically' comical with an interactive typeset that is brought to life with fun illustrations; Danny Dingle is perfect for reluctant readers.
Danny Dingle is a humourous series where these hysterical characters, including Danny's psychic pet frog, Superdog, take on the tribulations of scientifically filled fart induced mishaps, mischance and adventure.
Danny Dingle's Fantastic Finds: The Super-Sonic Submarine Press Reviews
"The buzz it has created in the classroom is priceless and I hope that we can use it as the inspiration to encourage more reading." – Mrs Dowsett, teacher.
"I had my class fighting over who was going to read the book next! It was lovely to see such enthusiasm over a book." – Year 5 Primary school teacher.
If you loved this, you might like these...