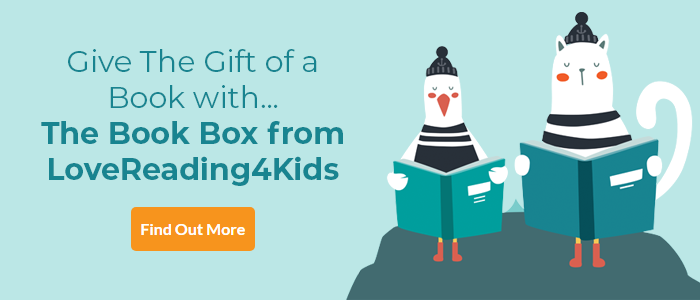 LoveReading View on Middle School: Dog's Best Friend
In a nutshell: fast-moving, funny, irresistible reading | James Patterson sets out to make his children's books irresistible reading, and he succeeds every time. Rafe Khatchadorian is a typical Patterson hero – he's funny, street-wise, smart, but not the world's best pupil. In this adventure, as ever, he has lots to deal with as readers will discover: 'I got in hot water with Mom, almost lost my best friend (the furry one), launched my very own business empire, survived the Great Dog War of January, and learned a little magic along the way.' Events unfold at pace, with lots of humour, and the added treat of regular cartoon-style illustrations. Kids won't notice how fast the pages are turning, and the first thing they'll want to do when they reach the end is pick up another book.
This is just one in a series of books for children by James Patterson, all of them recommended for Wimpy Kid fans. UK authors encouraging the same reading for pleasure include David Baddiel, Danny Wallace and Steve Cole. ~ Andrea Reece
*** There's a helpful activity pack to accompany Dog's Best Friend with ideas for discussion questions and ways to further explore some of the themes raised in this and other books in the Middle School series. There are also some fun activities too - download it here.

We've got some great stuff related to this book in our KidsZone.
Head over there and check it out now.
Middle School: Dog's Best Friend Synopsis
Rafe Khatchadorian is getting the Hollywood treatment in a film version of Middle School: The Worst Years of My Life starring Griffin Gluck, Lauren Graham, Rob Riggle and Thomas Barbusca. It's a dog-eat-dog world, and Rafe Khatchadorian is just trying to live in it. Life in middle school is finally starting to seem bearable - until Rafe spots his grandmother standing in the free-meal line at the local soup kitchen. To help earn some money for the family, Rafe concocts a brilliant plan - a dog-walking business that soon turns into a huge money-making neighbourhood empire. He'll even have extra cash to buy his own WormHole Deluxe Multi-Platform GameBox! That is, until two terrible twins launch the Great Dog War by sabotaging Rafe's flyers and stealing his customers. Plus, his bratty kid sister Georgia has skipped a grade - so now she's in all of Rafe's classes. Throw a kid a bone!
Middle School: Dog's Best Friend Reader Reviews
Some of our Lovereading4kids Reader Review Panel were lucky enough to read Just My Rotten Luck, the seventh book in the series. You can read their full reviews by clicking here.
Oscar Smith, age 8 - 'This is a laugh your socks off book with lots of wacky hijinks and cheeky puns!!????'
Tomasz Hawryszczuk, age 10 - 'One of the best books I have ever read. I love the Middle School series and I think this is the best one yet. If you like Wimpy Kid and Tom Gates then you will love this too.'
Katelyn Keast, age 9 - 'I really like this book because it's so funny and when I started reading I couldn't stop. This book is so easy and fun to read I love it.'
Bryher Humphryes - 'I really enjoyed Middle School: Just my Rotten Luck because it's really funny and hilarious and the cartoon drawings are amazing.'
Toby Jarvis, age 10 - 'This book is about a boy called Rafe who has an amazing passion for art he describes himself as a loser but throughout the year it gets better for him. I loved this book and now my brother is reading it and he loves it to.'
Josh Curtis, age 13 - 'Overall I think this was a very good book and I wanted to carry on reading as it was very interesting and funny. I would suggest this for 10 years and over.'
Sophia Curtis, age 9 - 'I really like this book and think that people 9+ boy or girl.'
Baqir Saleem, age 10 - 'Join Rafe on his amazing journey through middle school and see how he encounters ups and downs through his school life and copes through getting bullied by the brutal Miller the Killer...'
Isabelle Wood, age 9 - 'I really enjoyed this book and recommend to everyone.'
Danny Belton, age 10 - 'I really liked this book. As usual James Patterson has done a great job at writing this book and I hope he does more books in this series.'
Hannah Baer, age 12 - 'Personally, I enjoy these books because lots of people read them and they are funny and normally easy to understand.'
Nicholas Butler, age 9 - 'Girls will like it, but I think boys would like it more, especially if they don't particularly like reading as it's easy to read and really funny in places.'
Middle School: Dog's Best Friend Press Reviews
Praise for the Middle School series:
"An excellent read" The Guardian Children's Website on Middle School: Lost in London
"A great pick for reluctant readers" Amazon.co.uk reviewer on Middle School: Ultimate Showdown
"Middle School is my favourite set of books" Amazon.co.uk reviewer on Middle School: How I Survived Bullies, Broccoli and Snake Hill
If you loved this, you might like these...