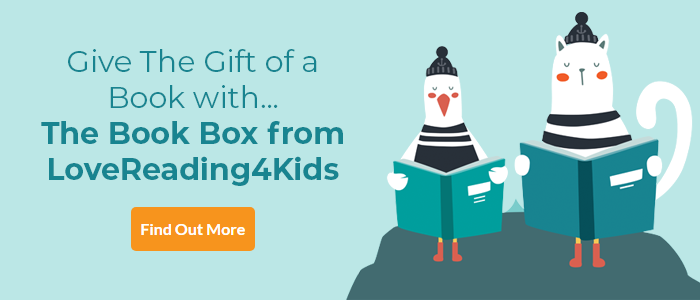 Welcome to Nowhere Review
A vivid portrayal of an ordinary Syrian family whose lives are shattered by war. Highly topical empathetic account will have a profound impact upon readers
Winner of the UKLA 2018 Book Award 7-11
This is an excellent book for young people who want to know what is happening in Syria and why – serious, thoughtful, sympathetic to the ordinary people caught up in the war; in a highly readable story it gives a real insight into their lives, and how quickly they have changed from something very similar to our own, to something incomprehensible. Readers meet Laird's fictional Syrian family at the beginning of the civil war when life is good, particularly for her central character Omar, a young boy already dreaming of running his own business. But as protests against the government spiral into war, the family are forced from their house, then their country. Omar stays upbeat, even in their refugee camp where hope is in very short supply, a lively, reassuring narrator. Unlike his older brother, he's not interested in the protests, just wants things to be back the way they were; though the book ends with Omar, his mother and sisters escaping the refugee camp, we know that their lives have changed forever.
Other Info
Elizabeth Laird says, "We in the west, in the comfort of our homes, with our NHS, our free schools, our benefits and all our privileges, find it hard to grasp the fear and desperation of people who have lost everything, including their hope for the future. These people are people like us, with professions, lifestyles and families like ours. Unfortunately we are often encouraged by some of our politicians and our media to see them only as potential terrorists, as scroungers, as threats to our way of life.
I wanted to show a family behind the statistics, parents and children caught up in a desperate civil war, coping in impossible circumstances in the best way they can. I wove into Welcome to Nowhere the accounts of many different people who told me about their own experiences, and urged me to write their story."
Belinda Rasmussen, Publisher, Macmillan Children's Books says: "Elizabeth Laird has succeeded again in writing an incredibly powerful novel, this time about one of the biggest humanitarian crises of our age. We are extremely proud to be publishing this book to help foster understanding, empathy and support for those who have lost everything and can't go home."
Welcome to Nowhere Synopsis
In the winter of 2015, Elizabeth Laird travelled to Jordan to volunteer in two refugee camps. Elizabeth couldn't help but be moved by the plight and the stories of the people she met, and Welcome to Nowhere is a result of her experiences there.
Twelve-year-old Omar and his brothers and sisters were born and raised in the beautiful and bustling city of Bosra, Syria. Omar doesn't care about politics - all he wants is to grow up to become a successful businessman who will take the world by storm. But when his clever older brother, Musa, gets mixed up with some young political activists, everything changes ...
Before long, bombs are falling, people are dying, and Omar and his family have no choice but to flee their home with only what they can carry. Yet no matter how far they run, the shadow of war follows them - until they have no other choice than to attempt the dangerous journey to escape their homeland altogether. But where do you go when you can't go home?
Welcome to Nowhere Reader Reviews
Kids love to read and so in addition to the review by one of the Lovereading4kids editorial experts some of our Lovereading4kids Reader Review Panel members were also lucky enough to read and review this title. Click here to read their full reviews.
Jasmine Morris, age 12 - 'I think this may be the best book I have ever read in my entire life, it takes you on a journey, one that is impossible to forget.'
Joshua, age 11 - 'An engrossing tale that's not only action-packed, tense and thrilling, but fully explores the characters and the impact of war upon them.'
Cally Evans, age 10 - 'This book was absolutely brilliant and a real page turner...It taught me lots of things about what it is like to be a refugee and how they live.
Annie Hyde, age 10 - 'Great characters and exiting plot that deals with a really important political issue; an absolute must read...It was a real page-turner and I couldn't put it down.'
Dulcie Johnson, age 13 - 'Very sad - but I'm glad I read it. I have been hearing about Syria but I didn't really understand it much - and then I read this book.'
Emily Kirby, 12 - 'This book is so good. I hate to admit it, but I originally didn't think it would very good, but I happily admit I absolutely loved it.'
Mariyya Khan, age 10 - 'I just have one word to say about this book and it's AWESOME. It was probably the best book I have ever read. I think you would love it too. I bet once you read the book you will say WOW.'
Miyah Smith, age 11 - 'This book was very well written, it was so realistic and a little sad in places, but it was a really good read.'
Bethany Urquhart - 'The book is a very good one. It gives you a good idea of what life would be like if you were a refugee from the war. It has a very clever plot and the story has lots of unexpected twists.'
Jack Saddler, age 11 - 'Welcome to Nowhere is a very moving story about Syrian refugees trying to escape the war. It was a very powerful story and everyone should read it - adult and children.'
Amina Walid, age 10 - 'It IS a bit scary in some parts but rounded up its FABTASTIC. That is super good BTW. You should definitely read it!!'
Ella O'Gorman, age 11 - 'Told from a child's perspective, Welcome To Nowhere gives a fascinating insight into the terrible impact of the Syrian war on the lives of its ordinary citizens, turning so many into refugees.'
Romilly Dally-Fitzsimons, age 10 - 'OMG, such a good book and an interesting story!!!!'
Welcome to Nowhere Press Reviews
Deeply moving . . . you can always count on Elizabeth Laird to write fearlessly but with compassion and this story will give readers plenty to think about. --Bookbag



If you loved this, you might like these...