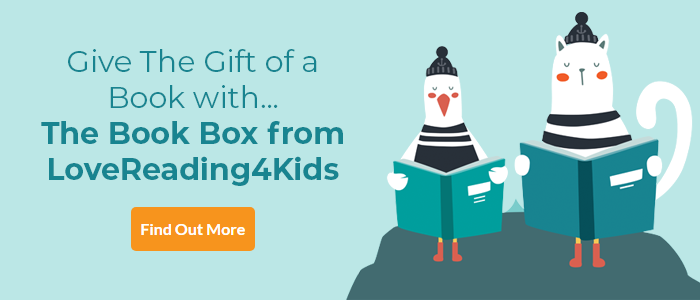 How to Fool Your Parents Review
In a nutshell: non-stop laughs with Louis
Pity poor Louis, things at home should be looking up now that his dad's got a new job, but after a particularly disastrous parents' evening, everything takes a turn for the really bad (for Louis anyway). His parents decide they need to spend more time with their children, to help them achieve more at school, which means no more guest appearances on Noah and Lily's vlog for Louis. Fortunately, his girlfriend Maddy has a plan … Narrated by Louis at breakneck speed, packed with jokes and funny observations on contemporary teen life, this is super readable. One to recommend to fans of James Patterson's I Funny series, which also stars a wannabe teen comic. ~ Andrea Reece
A Piece of Passion from the Publisher about My Parents are Driving Me Crazy Louis is desperate to become a professional comedian, and at 13 he already has an agent, Maddy - also thirteen. With Maddy's help, Louis wins a spot in the final of the TV talent show Kids With Attitude. Everybody thinks he'll win, but when it comes to the big day, and Louis feels poorly, well - let's just say things don't go so well! But Pete Johnson's story is about much more than just his determination to achieve fame and fortune as a comedian. The backstory is that Louis's family is turned upside down when his dad loses his job and his mum has to get a full time job. Responsible for cleaning, cooking, and all sorts of unfamiliar household tasks, Dad finds this really tough. So does Louis, when his dad decides that since he's now at home more, the two of them can 'hang out' and be best friends! This is a hilarious story, that the "Wimpy Kid" generation will love, but parents too will warm to a touching tale of a family thrown into chaos, and of how they eventually find a way to get back on track. Highly recommended!
How to Fool Your Parents Synopsis
As Louis dreams of becoming a star, school and his education take a very dull second place, leading to a parent's evening with drastic consequences. Is there any way Louis can redeem himself, and persuade his parents that he deserves the chance to pursue his dreams?
How to Fool Your Parents Press Reviews
Praise for Pete Johnson and the Louis the Laugh books:
'In Louis, Pete Johnson has created a boy who makes you laugh out loud.' Sunday Times
'Pete Johnson is a wonderful storyteller.' Evening Standard
'Fast, funny, and very readable.' Carousel
'A rip-roaringly hilarious adventure.' The Book Trust
'Funny and light … the humour disguises real emotional truth and depth.' The Guardian
'A great story for boys and girls alike.' The School Librarian
'This is such a brilliant book!' 'My daughter LOVED this book.' 'JUST BUY IT. YOU WILL NOT REGRET IT.'
'The best book I've ever read.' Amazon.co.uk reviews
If you loved this, you might like these...