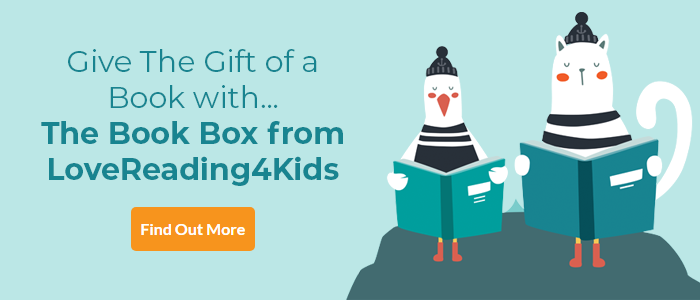 LoveReading View on Things a Bright Girl Can Do
One of Our Books of the Year 2017 | October 2017 Book of the Month
This inspirational novel about three young Suffragettes from very different backgrounds is at once a riveting character-driven read, and an outstandingly rich account of British social history between 1914 and 1917.
Seventeen-year-old Evelyn is exasperated by the unfairness of a society in which her academically disinterested brother is afforded the expensive privilege of going up to Oxford while her genuine desire to broaden her mind is dismissed as pointless. "These university women lead very sad lives, I'd hoped for better things for you - a husband, and a family, and a home of your own," her mother poo-poo's. But, shirking familial disapproval, Evelyn joins the Suffragette movement and finds herself at the heart of a highly-charged rally, with serious repercussions. Then there's May, a flamboyant fifteen-year-old who revels in being different and is encouraged to do so by her liberal Quaker mother. May is also a passionate Suffragette, and passionate, too, about Nell, a working class girl from Poplar. The flowering of their love and lust is brilliantly portrayed, as is the contrast between their respective backgrounds.
Then, the political conflict of WWI heralds personal conflicts for the three young women, not least when Nell's desire to contribute to the war effort angers pacifist May. The nature and struggles of masculinity are also excellently explored through, for example, Nell's brother who wrestles with "feeling much less of a man than he should be". This novel is the perfect tribute to the incredible women who blazed a trail during the early twentieth century, and its inspirational scope and storytelling excellence cannot be praised enough. I loved it. ~ Joanne Owen
Things a Bright Girl Can Do Synopsis
Evelyn is seventeen, and though she is rich and clever, she may never be allowed to follow her older brother to university. Enraged that she is expected to marry her childhood sweetheart rather than be educated, she joins the Suffragettes, and vows to pay the ultimate price for women's freedom. May is fifteen, and already sworn to the cause, though she and her fellow Suffragists refuse violence. When she meets Nell, a girl who's grown up in hardship, she sees a kindred spirit. Together and in love, the two girls start to dream of a world where all kinds of women have their place. But the fight for freedom will challenge Evelyn, May and Nell more than they ever could believe. As war looms, just how much are they willing to sacrifice?
Things a Bright Girl Can Do Press Reviews
Inspiring and infuriating in equal measures, Things A Bright Girl Can Do is an utterly captivating novel. Sally Nicholls deftly weaves history and politics into the narrative with such a lightness of touch, it was impossible to stop reading. Immensely enjoyable -- Louise O'Neill
The politics of the time are skilfully woven into the personal stories of Evelyn, May and Nell, touching feminist, LGBT and social issues... This inspirational novel is very welcome. -- Fiona Noble The Bookseller
The three main characters that lead the story are vividly alive, Nell in particular is utterly compelling! Historical fiction at its best -- Hilary McKay
Things A Bright Girl Can Do doesn't sugarcoat the process of becoming politically active, but it does render it as an absolutely vital experience. Do You Ever Stop to Think blog
If you loved this, you might like these...