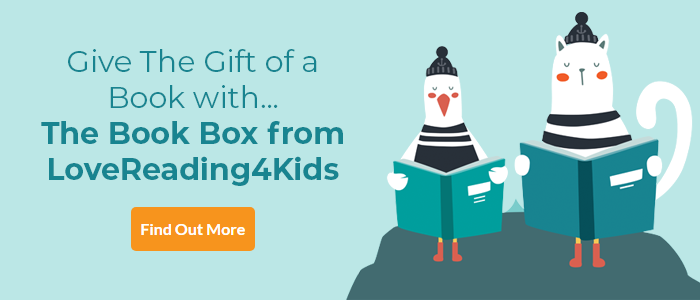 LoveReading View on Moonrise
Death row injustice | Undying brotherly love
Shortlisted for the YA Book Prize 2018 | Shortlisted for the Centre for Literacy in Primary Poetry Award 2018 | One of Our Books of the Year 2017 | Shortlisted for the Costa Children's Book Award 2017 |
A book to break your heart, quicken your blood and stir your soul by one of the most outstandingly distinctive writers to have emerged in a long, long time.
New Yorker Joe Moon was only seven when he took the call in which his big brother Ed told him he'd been arrested because "they think I done something real bad". That "something" led to Ed winding up on death row, convicted of murdering a cop, though he insists he's innocent. Ten years later, now Ed's execution date has been set, Joe travels to Texas to say goodbye.
The sublimely-formed structure slips between present and past, recounting the brothers' troubled upbringing - how their Mom took off; how Aunt Karen took control and decided that Bible study and never mentioning Ed again was the only route to their salvation. While she insists that there's no point wasting life or money helping someone who wasn't sorry, Joe sees things differently. "He's my brother," and that's really all that matters. He has to see him. Lawyer Al, who's taken on Ed's case for free, offers some hope, but time is running out. "It's better to be guilty and rich, I reckon," Joe remarks, as he experiences the excruciating injustices of a legal system in which the harshness of a sentence depends on where a crime takes place, who the victim was, and who you can afford to pay to represent you (crucially, Ed had no representation when he was first arrested).
Once again, Crossan's free verse form is breathtakingly powerful - always the right word, in the right place, at the right time. Yes, this is harrowing and heartbreaking, but the kindness of the strangers Joe meets in Texas is achingly uplifting, as is the deep bond of love between Joe and Ed. This really is a magnificent feat of writing.
Other Info
The Costa Judges say: 'An exceptional, compelling book for our time – its analysis is devastating but its message is hope.'
Moonrise Synopsis
The astonishing new novel from Carnegie Medal, CliPPA Poetry Award, YA Book Prize and CBI Book of the Year Award winning author Sarah Crossan.
They think I hurt someone. But I didn't. You hear? Cos people are gonna be telling you all kinds of lies. I need you to know the truth.
Joe hasn't seen his brother for ten years, and it's for the most brutal of reasons. Ed is on death row. But now Ed's execution date has been set, and Joe is determined to spend those last weeks with him, no matter what other people think ...From one-time winner and two-time Carnegie Medal shortlisted author Sarah Crossan, this poignant, stirring, huge-hearted novel asks big questions. What value do you place on life? What can you forgive? And just how do you say goodbye?
Moonrise Press Reviews
Devastating ... Any reader with a heart will weep buckets Sunday Times, Book of the Week
Mistrust, forgiveness and the premeditated stripping away of a future, distorting many other lives in unfathomable ways, are communicated through Crossan's spare, expressive free verse, with understated, heart-breaking clarity Guardian
Impossible to put down - its agonising and informative plot, along with the poetry of the writing, makes for a powerful story that should appeal to anyone over 13 with a heart and a love for storytelling ... Deep, light, witty and authentic The Times
An outstanding and daring achievement ... Bravely tackles the issue of capital punishment, putting an all too human face on the protagonists Irish Examiner
Brilliant ... An affecting story about the power of sibling love ... One of the most important writers of YA fiction around Times Educational Supplement
Powerful Irish Times
One of the most thought-provoking, tender stories of the year IMAGE
If you loved this, you might like these...