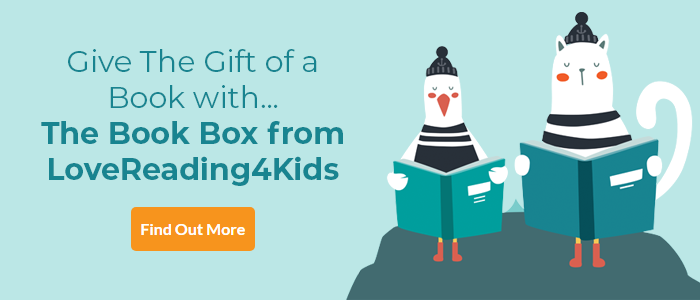 The Last Days of Archie Maxwell Review
In a nutshell: beautifully written story of life, love and growing up
December 2017 Book of the Month
Full of love, humour and heartbreak, this beautifully crafted YA novella from the multi award-winning author of Ketchup Clouds and My Sister Lives on the Mantelpiece is a compassionate and distinctive tale of modern family life and its issues.
Archie is devastated at the news his parents are splitting up. He and his dad are very close and when he realises that his father is leaving for another man – something his two sisters have already worked out – the shock has a physical impact. Archie has already been the victim of bullying and, perhaps to avoid a repeat, has become friends with the bullies at his new school; he is terrified of their reaction to the news. Things are complicated further when Tia, the girl he fancies, confides in him about her brother's suicide and as the pressure mounts, Archie himself contemplates taking his own life. Annabel Pitcher portrays Archie with real insight and readers will understand completely the agony he feels. She chooses to end the story in a supermarket where the aisles, through their very prosaic normality, open up a world of hope and new beginnings. Published by dyslexia specialists Barrington Stoke, this will be accessible to all readers and is worth recommending to all readers.
NOTE: some of the content and language may be seen by some as inappropriate for younger teens - why not read the extract first to find out.
Other Info
A Piece of Passion from Emma Hargrave, Editor : "We are thrilled to publish Annabel Pitcher for the first time, and what a stand-out novel she has written for us. Inspired by a passion to articulate the complex realities of life for teenagers – especially boys – around sexuality, loss, depression and family dynamics, Annabel has created an extraordinary narrator in Archie, a fabulous plotline and a cracking cast of characters as the story is propelled towards a remarkable final encounter. We love the know-it-all older sister; the fresh-out-the-closet dad; Archie's crush, the seriously hot Tia; and her wise-cracking sidekick … Annabel's pitch-perfect ear for the details of teenage life at school, home and on the wrong side of the tracks brings this story to vivid, unforgettable life."

And Annabel Pitcher adds: "I was thrilled to be approached to write for Barrington Stoke, having been such a fan of the exciting and important work that they do. As an ex-English teacher, I have seen first-hand how much these books mean to readers who long to access stories but are daunted by words. The idea for The Last Days of Archie Maxwell emerged on a dog walk by a train track near my house in West Yorkshire and I've spent many hours wandering alongside it, imagining Archie doing the same as he contemplates taking his own life. As a mum of two sons, it was interesting trying to get inside the head of a teenage boy. I've loved getting to know Archie and can't wait to share him with the rest of the world."
Particularly suitable for struggling, reluctant and dyslexic readers aged 13+
Barrington Stoke is the foremost publisher of dyslexia friendly books and those for reluctant readers. Here on Lovereading4kids we are constantly selecting new titles and refreshing our special dyslexia friendly category.
Click here to view our current selection which is broken down by age range.
The Last Days of Archie Maxwell Synopsis
Dads leave home all the time. It's not that unusual, really. Leon's dad walked out. So did Mo's. But Archie's? Well, that's a different story - a story that Archie must keep secret at all cost. Archie knows he should accept Dad for who he is, so he hides his turmoil until he can stand it no longer. With nowhere else to turn, he finds himself at the railway track. The track has been calling to him, promising escape, release. The only problem is, it's been calling to someone else too...
Particularly suitable for struggling, reluctant and dyslexic readers aged 13+
Read a Q&A with Annabel Pitcher about The Last Days of Archie Maxwell and why she particularly likes writing for YA readers.
If you loved this, you might like these...