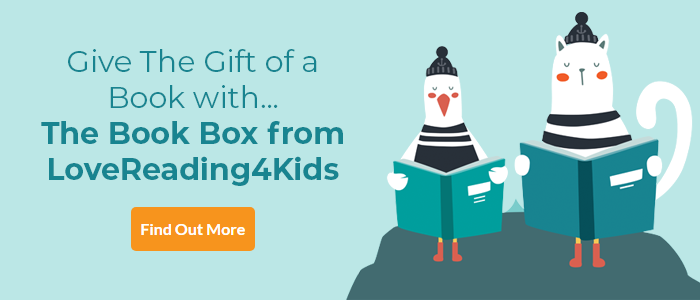 LoveReading View on Only the Ocean
Flight for freedom | Hostage on the high seas |
November 2018 Book of the Month | One of our 2018 Books of the Year
A stunningly original ocean adventure by a one-of-a-kind author whose work defies convention and abounds with a purity of ideas and execution.
Kel was "always running away from something", seeking escape "from the world she inhabited within and the world that bullied her from the outside". She's a swamper, born oceans apart from the wealthy tower people who live in the same Cornish coastal community. She's also an unforgettable heroine, a girl with danger in her eyes, a baby to care for and "a stupid heart that beat wrong and was shaped wrong and had wrongness stretched clean through it". Kel "didn't want what the tower people had; she only wanted two things, a heart she could rely on and freedom from kin", which is why she kidnaps Rose, the daughter of a cargo ship captain. Kel plans to use her ill-gotten gains to travel to South America to have a heart operation, because in the UK "swamp folk don't get operations". Aboard the ship Kel tracks down Rose and forces her to board a smaller vessel, soon running into trouble when the engine fails amidst scenes of devastation on the mainland.
Steering clear of well-worn clichés, Carthew's stories cut to the heart of human experience, often portraying and championing life's underdogs and outsiders. What a thrilling, thought-provoking novel this is, brimming with perilous encounters, and the rawness of real-life relationships.
Only the Ocean Synopsis
The two girls sat at opposite ends of the boat and Kel dug and stretched the oars into the ocean like her life depended upon it because it did. 'Just so you know,' said Rose, 'everything, I mean everything, is your fault.' 15-year-old Kel Crow lives in a water-logged world, with a family with whom she shares nothing but blood and a heart defect that she knows could kill her any day. She has a plan to escape, and it's a good one: stowaway on the ship, kidnap the girl, swap the girl to buy passage to America and a life-saving operation. But plans never go how they're meant to ...
Breath-takingly fierce, smart and tender, Only the Ocean is a story of innocence (and its loss), survival, and courage in the midst of darkness.
Only the Ocean Press Reviews
Praise for Winter Damage;
A heart-rending quest story about children in a bitterly cold, climate-changed Cornwall, searching for the everyday comforts and love of the world so recently lost Independent
Praise for The Light That Gets Lost;
Gripping stuff, Carthew's prose has a startling ferocity The Telegraph Best Books of 2015
A vivid, imagistic language Financial Times
If you loved this, you might like these...