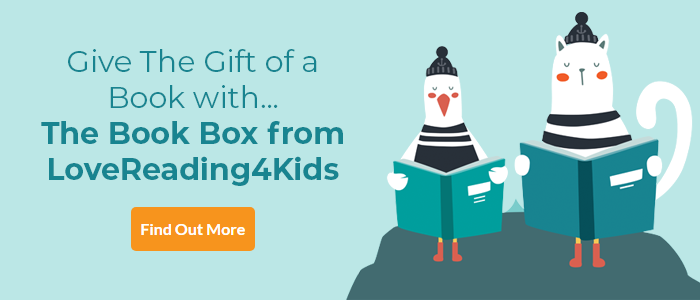 The House with Chicken Legs Review
This sparkling debut weaves the captivating folklore of Baba Yaga with the thrills of a classic venturing-out-into-the-world quest, replete with primal conflicts, tantalising twists and an unforgettable protagonist that readers will truly root for.
Twelve-year-old Marinka yearns to live in a "normal house" and to have a "normal family", but instead her house has chicken legs, and her grandmother is a Yaga, a Guardian of The Gate between this world and the next. Worse still, in Marinka's eyes, is that it's her destiny to become a Yaga herself, to take on the duty of giving the dead "one last wonderful evening" before they "return to the stars". Baba Yaga has long warned Marinka of the dangers of venturing too far in the world of the living, but her desire "to have friendships that last more than one night" is so strong that she's prepared to risk everything.
Teetering on the cusp of childhood and adulthood, Marinka's frustrations and determination to find her own way in the world will truly strike a chord with the intended readership. This age-old conflict is delivered with heart and skillfully interwoven with the glorious trimmings of the original folklore. Add to this the twists, the unveiling of truths and the critical choices Marinka must make and you have a heartily satisfying novel that's ideal for fans of Neil Gaiman's The Graveyard Book. Older readers might also enjoy Circus of the Unseen, which offers an alternate re-working of Baba Yaga's infinitely enthralling Slavic folklore. Radiant with wonder and wisdom, this is an exceptional debut.

Shortlisted for The Branford Boase Award 2019 | UKLA Longlist Book Awards - 2019 | Shortlisted for the Blue Peter Book Awards 2019, Best Story category | Shortlisted for the CILIP Carnegie Medal 2019 | May 2018 Debut of the Month | One of our 2018 Books of the Year
The House with Chicken Legs Synopsis
My house has chicken legs. Two or three times a year, without warning, it stands up inthe middle of the night and walks away from where we've been living. Marinka dreams of a normal life,where her house stays somewhere long enough for her to make friends. But herhouse has chicken legs and moves on without warning. The only people Marinka meets are dead; they disappear when her grandmother, Baba Yaga, guides them through The Gate. Marinka wants to change her destiny, but her househas other ideas...
A story about finding your own destiny, even when your future seems written in the stars, perfect for fans of Kiran Millwood Hargrave, Katherine Rundell and Neil Gaiman.
The House with Chicken Legs Reader Reviews
In addition to our Lovereading expert opinion some of our Lovereading4kids Reader Review Panel members were also lucky enough to read and review this title. You can read their full reviews by clicking here.
Grace Phelan, age 10 - 'Wow-just wow! What an enchanting read that was! I clung onto every word that was printed before me, this book was practically made to dazzle children.'
Lewis Briggs, age 11 - 'It is a beautiful story full of lots of vivid language and places, with a lovely ending.'
Seren Daly, age 11 - 'This book was really good and I enjoyed it a lot...It is about finding your own destiny and never giving up.'
Ellen Cox, age 11 - 'This is one of the best books I've ever read. The House With Chicken Legs is one of my favourite stores now and I hope Sophie Anderson writes more stories like this.'
Bella, age 11 - 'The House with Chicken Legs is a beautiful story, it's very sad in parts. I loved getting to know the personality of the house and wish I had a house that could take me on adventures. '
The House with Chicken Legs Press Reviews
"A bold and beautifully-built adventure, Anderson's storytelling transported me from the very first chapter." Kiran Millwood Hargrave, author of The Girl of Ink and Stars
"Filled with warmth and spun from gossamer threads of magic. I loved it!" Peter Bunzl, author of Cogheart
"[A] delicious, exquisite tale." Emma Carroll, author of Letters from the Lighthouse
"A spellbinding tale, beautifully told and full of heart. Pure magic." Claire Fayers, author of The Accidental Pirates
"A début that had me reading late into the night." Fiona Noble, The Bookseller
"A truly unforgettable story that will stay with me for ever." Jo Clarke, BookloverJo
"A very special book… The world building is up there with Pullman." Ashley Booth, The Teaching Booth
"A magical story that celebrates the wonders of travel, the joys of living well, and the (seldom explored)
importance of death." Mitch Johnson, author of Kick
If you loved this, you might like these...