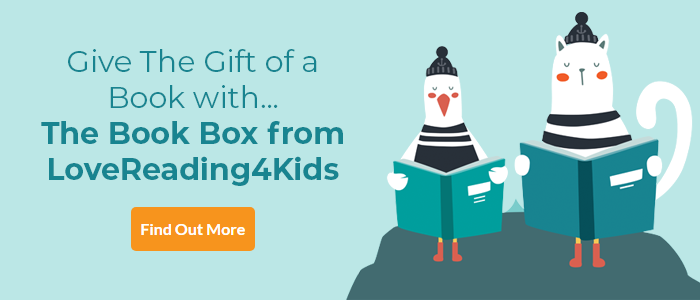 A Jigsaw of Fire and Stars Review
Shortlisted for the Branford Boase Award 2018 | In a Nutshell: Circus girl searches for roots amidst real-world cruelties
A dazzlingly powerful kaleidoscope of magic realism, folklore and the brutalities of people-trafficking in which a fourteen-year-old circus girl seeks to uncover her identity.
As a baby, Sante was washed up with a chest containing a bamboo flute and a leopard skin drum, and welcomed into Mama Rose's travelling circus. Fourteen years later, still haunted by dreams of the sinking ship, and of those who furnished her with special objects to see her through life, Sante recognises two people from her dreams during a performance. "It's her all right. She plays just like Mamadou used to", one of them remarks. But how do these people know her? Why does she dream of them? And who is Mamadou? Reluctant at first, Mama Rose reveals that Sante's trunk also contained other treasures, including a note from her mother. With the strangers set on claiming Sante's riches, she and snake charmer Cobra decide to discover the truth for themselves.
Throughout, Sante's story sings with the hauntingly potent voice of the human spirit as it combines timely, poignant truths about refugees with timeless storytelling. This really is a triumphant, thought-provoking treasure trove of a novel. ~ Joanne Owen
The Branford Boase Judges said : 'packed with memorable scenes and an extraordinarily vivid sense of place'; 'language and story are equally interesting'; 'things don't come more original than this'.
A Jigsaw of Fire and Stars Synopsis
A powerful, haunting, contemporary debut that steps seamlessly from the horrors of people-trafficking to the magic of African folklore, by an award-winning Ghanaian-British filmmaker. Sante was a baby when she was washed ashore in a sea-chest laden with treasure. It seems she is the sole survivor of the tragic sinking of a ship carrying migrants and refugees. Her people. Fourteen years on she's a member of Mama Rose's unique and dazzling circus. But, from their watery grave, the unquiet dead are calling Sante to avenge them: A bamboo flute. A golden bangle. A ripening mango which must not fall... ... are these the missing pieces of the jigsaw which will tell Sante's story?
A Jigsaw of Fire and Stars Press Reviews
'A beautifully written, unusual story ... A gripping tale and an introduction to a rich and rewarding writing style'
The School Librarian

'A celebration of all forms of diversity, a joyful call to inclusion, released by House of Zeus into the globally charged, high-pitched debate about closed and open borders. This children's book is Yaba Badoe's love-song, an antidote to the hateful rhetoric and divisive politics miring that debate
Borders Literature

'A wildly original novel and something really different in YA ... An ambitious, diverse and challenging novel, the like of which I'm really pleased to see in YA. It's vastly different to anything else being marketed at teens and also features plenty to engage an adult reader
Wilde on My Side

'A memorable, haunting young adult tale
The Bookbag
'A rich and vibrant YA novel ... definitely one to watch
Askews

'Badoe's novel deftly entwines some of the tropes of the fairy-tale tradition with the tragic realities of Europe's contemporary migrant situation ... One of the most interesting and unusual debuts I've read for a while. Badoe throws you straight into the action and yet manages to also infuse the story with magical qualities
Childtastic Books
'It's hard being a writer. In such a competitive industry, you really need a fantastic writing style to stand out from the crowd. Yaba Badoe has that in spades. The richness of her writing, and the breadth of colourful imagery she uses, is very evocative and creates a world in which issues like the migrant crisis exist side by side with magic to create something unique. In short, it's great
Roaring Bookworm

'It's breath-taking stuff ... Things don't get much more original than this
Books for Keeps

'A rich powerful novel, fusing the horror of people-trafficking with the magic of African folklore
The Bookseller

'A blend of magical realism and brutality, this is a powerful and original novel
Sally Morris, Daily Mail


If you loved this, you might like these...