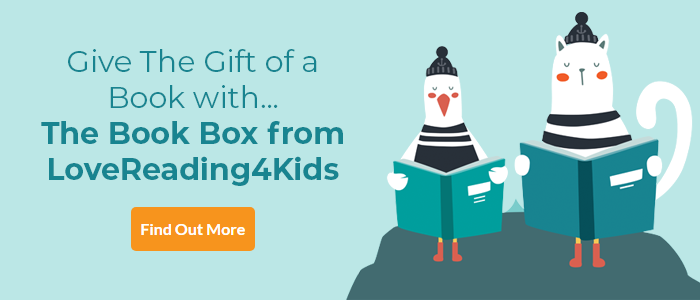 You Are Awesome Review
An important book to help empower young readers with a sense of self esteem and offering sensible life advice throughout
Table tennis champion Matthew Syed offers his very best advice on how all children can help themselves to become better at anything they put their hand to. Divided up into stories, visuals, charts and brief inspirational messages Matthew Syed is inspiring and uplifting as he address his readers. He stresses the importance of creating a confident mindset and argues that, armed with self-belief, anyone can achieve amazing things both mentally and physically. A book to browse and revisit again and again for the useful ways it exhorts and coaxes all readers to make the best of themselves.
You Are Awesome Synopsis
I'm no good at sport ... I can't do maths ... I really struggle with exams ... Sound familiar?If you believe you can't do something, the chances are you won't try. But what if you really could get better at maths, or sport or exams? In fact, what if you could excel at anything you put your mind to?
You Are Awesome can help you do just that, inspiring and empowering young readers to find the confidence to realise their potential. The first children's book from Times journalist, two-time Olympian and best-selling mindset author Matthew Syed, it uses examples of successful people from Mozart to Serena Williams to demonstrate that success really is earned rather than given, and that talent can be acquired. With hard work and determination, practice and self-belief, and, most importantly, a Growth Mindset, there's no reason why anyone can't achieve anything.
Practical, insightful and positive, this is the book to help children build resilience, embrace their mistakes and grow into successful, happy adults.
You Are Awesome Reader Reviews
In addition to our Lovereading expert opinion some of our Lovereading4kids Reader Review Panel members were also lucky enough to read and review this title. You can read their full reviews by clicking here.

Lewis Briggs, age 11 and Mum - 'An amazing, inspirational book! A must read for all children to improve confidence, growth mind-set and feel awesome! We recommend every parent buys this book for their child - who wouldn't want to feel awesome?'
Kai Daly age 8 - 'After reading it I tried things that I wouldn't have tried before. The best thing was when I scored two goals in football after reading it. It makes you try.'
Frankie Daly (parent of Kai) - 'Truly surprised at the positive impact on my son.'
William Pasturel, age 12 - 'I think this book is awesome. It is easy to read and very gripping.'
Lindsey - William's mum - 'It is a page turner and so positive. It really encourages children to be the best at whatever it is they want to do in life.'
Ella O'Gorman, age 13 - 'I loved this book. You Are Awesome really builds your confidence and shows you how the right mind-set can help you achieve your dreams.'
Toby Little, age 10 - 'The book made me feel more confident in everything I do, and I think it can help other children, too...The book explains that working hard helps you in achieving your goals, and is really inspiring. I loved it!'
Ethan Watkin, age 10 - 'If you are a bit nervous or unsure of trying new things then I think you should read this book and it will help you to try and be awesome!'
Ian Watkin (Ethan's dad) - 'I would urge every parent to get this book and to learn that everyone can be awesome!'
Oliver Thorpe, age 11 - 'For people who have trouble persevering when they fail, or when the going gets tough, this book will help them in their struggles and should open more doors for them. For people who feel that other people are more naturally talented than them, this book tells them how people can only succeed through practicing something lots and lots. This book has a chapter and a solution for anyone suffering from any kind of self-confidence problem.'
Libby, age 10 - 'I loved this! The book was so inspirational in many ways that I loved, it made me laugh.'
Rachel (Libby's mum) - 'It is for any child who might be feeling that everyone is getting places except them, who doesn't feel good enough and challenges the thing that holds you back (mostly your own insecurities).'
Daniel Bisland, age 10 - 'This book is AWESOME! This book has boosted my confidence! Before I read You are Awesome, I had a Fixed Mind-set but now I have a Growth Mind-set! I also think that adults and teachers should read it too! This book will boost your confidence at home and at school.'
Bella, age 10 - 'You are Awesome is a really good book, it teaches you to be really positive and look at life a bit differently.'
Krissy (Bella's mum) - 'This book is positive and empowering and there should be copies in all school libraries.'
Oliver, age 10 - 'I loved the book because it was written by someone who had worked hard to achieve his dreams, so he knew what he was writing about...written in a way kids understand, it was funny and spaced out with pictures.'
Emily, age 15 - 'I liked the book because it made me think about alternative positive changes I could make to my negative ways of thinking e.g. "I am not so good at sport, how could I do better rather than think I am rubbish all the time?" '
Katie Lonsdale (Emily and Oliver's mum) - 'it has been helpful but more so for my ten year old son who struggles with believing he can achieve things if they don't happen straight away. This book is written in such a way that he can relate to it and laugh at the same time.'
Jamila Hassan, age 9 - 'This book was AWESOME - just like it says on the front cover.'
Evie Aconley, age 11 - 'I now feel like I can achieve anything if I want to work for it. This is a great book for most ages to build up confidence in anything.'
Helen Aconley (Evie's Parent) - 'Well done Matthew Syed for inspiring confidence in our young children.'
Erica Motoc, age 12 - 'the entire book feels like the drawings and writing fit together in one, awesome jigsaw puzzle. Matthew Syed's words stuck into my head and although I finished the book, I can recall all of the truly interesting facts that he listed.'
Grace Phelan age 10 - 'This is a mind-boggling book that motivates children and teaches them a thing or two at the same time...a truly inspirational read, jam-packed with good advice that I hope others will use too. For example, if you think that the person sat next to you is better at maths and basically a human calculator then maybe you can train your brain to be just as sharp and snappy. I would recommend this book to 10-13 year olds and to people who don't believe they CAN be awesome. You will learn that you are.'
Cameron Lobban, age 13 - 'The kind of book you would look at again and again. Very helpful.'
You Are Awesome Press Reviews
I read You Are Awesome in one go, and then read it again! It answered so many questions I had about how to get better at some of the things I struggle with. It has stories of how others have been successful and makes you feel that you can do it too. After reading You Are Awesome I've changed how I approach difficult things. I've told all my friends to read it! Freddie Smith, age 10
You Are Awesome brings the enlightening writing of Matthew Syed to a younger audience. This is no flowery self help book. It is a carefully plotted narrative journeying through accessible evidence for the younger reader and inspirational examples of the benefits to the acquisition, for children, of a growth mindset. It is engaging, humorous and relevant for all young people. Destined to become a staple read for children at home and school. Will Smith, Director, PiXL
An awesome book about becoming awesome. How inspiring it is to know that there's a path to awesomeness and that anyone - absolutely anyone - can go down that path. This book shows you how. Professor Carol Dweck
An inspiring, uplifting read. I wish I'd had it as a kid. Dermot O'Leary
If you loved this, you might like these...