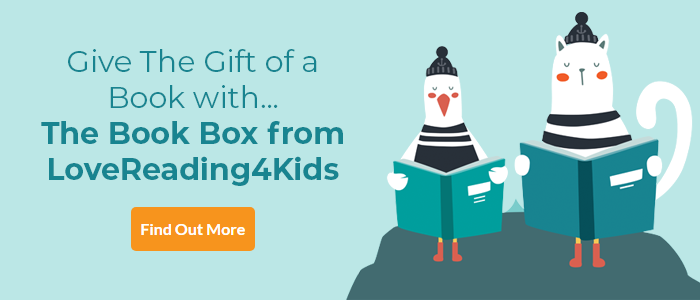 The Wild Folk Review
In a nutshell: magical quest adventure story with a strong sense of the natural world
Perfect for readers who enjoy magical adventures set in the wild world, Sylvia Linsteadt's beautifully told story stars two children called upon to be brave and resolute, and has starring roles too for talking animals. Tin has grown up in the bleak environment of the City, taught to believe that everything beyond its walls is dead or dangerous; Comfrey is a country child, getting by on what her family can grow, and cautious of the mysterious Wild Folk. The children must work together to unite warring factions before it's too late for everyone. Like the best fantasy adventures, the story feels as though it has grown out of legends passed down through generations, while at the same time conveying a topical message about the way nature and mankind's future are inextricably linked.
** Note the extract available is a manuscript of the text only.
The Wild Folk Synopsis
When Tin, an orphan City boy with a passion for invention, and curious Country girl Comfrey are visited by two young hares, it is the start of a magical quest. To stop the City from ravaging the Country, they must complete seemingly impossible challenges set by the mystical Wild Folk to find the one who holds the secret to saving their world.
The Wild Folk is a timeless adventure, weaving fantasy and folk lore into an enchanting tale that will fill you with wonder. The first in a duology, with a dash of Ursula Le Guin, a pinch of Frances Hardinge, and a generous helping from C.S. lewis, this is a future classic, filled with unforgettable and diverse characters, and a story to be read time and time again.
The Wild Folk Reader Reviews
In addition to our Lovereading expert opinion some of our LoveReading4Kids Reader Review Panel members were also lucky enough to read and review this title. You can read their full reviews by clicking here.
Emily Lonsdale, age 12 - 'This book is a spellbinding , enchanted read that pulls you in from the very start. I fell in love with tin and Comfrey, their devoted and funny hares and the weird and wonderful characters.'
Josh, age 10 - 'The wild folk was a great book based on a place called Farralone. Farralone is an island where the wild folk live. The island, Farralone, was made by the Elk of milk.'
Lucas Blake, age 7 - 'Wow! This magical adventure story is really exciting with amazing characters and mystical objects (grizzly-witches, firehawk, oddnesses). I couldn't stop reading it and can't wait for the sequel.'
Ollie Hopwood, age 8 - 'The Wild Folk is an allegory for our industrialised world with its greed and destruction, as well as a more hopeful vision of brave and resourceful people and animals working together.'
Libby Bridgeman, age 10 - 'This is an amazing book! It's about 2 twin hares, an orphan and a country girl going on a wild adventure.'
James McNichol, age 8 - 'We loved it!'
Jemima Buttling, age 10 - 'Bossy leverets, half-humans... I love it! Who knew that animals were so intriguing!'
Katie, age 11 - 'Even though I am currently an eleven-year-old girl, I felt like I was 5 again when reading this book; it is so inspiring, it made me want to write my own!'
Seren Daly, age 11 - 'The wild folk is about a boy and girl who go on a journey to save their world. I loved this book and can recommend it to all ages.'
Ailsa Pye-Mansfield, age 11 - 'I felt like I was in the book! I couldn't put it down! A perfect read for Year 6 girls and boys!'
Teddy Simmons, Age 8 - 'What a big book full of adventure! I loved reading this!'
If you loved this, you might like these...