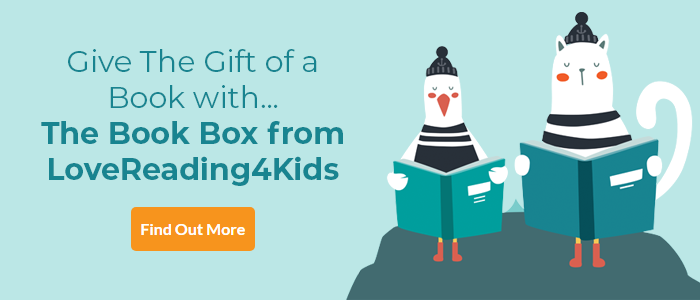 The Twitches Bake a Cake Review
June 2018 Book of the Month |
More delightful small-scale fun and big adventure in this new story starring toy rabbit family the Twitches and their owner, Stevie. Two stories run parallel: Stevie and her mum are having a party to get to know their new neighbours and have baked a cake. Steve is feeling a mixture of excitement and trepidation, worried about meeting new people and anxious that she won't make any new friends. Meanwhile, the two youngest Twitches Silver and Fig, are cheekily making a cake of their own. The two stories converge, and by the end Stevie are her new friend Eshe are playing happily with the Twitches – and wondering why they are smeared with icing! The story provides excitement and reassurance alike, showing youngsters that change can be good. The Twitches are charming little characters and Pippa Curnick's illustrations are very appealing.
The Twitches Bake a Cake Synopsis
Stevie's mum is having a party, so she's baked a delicious cake for all the guests. Stevie's tiny toy rabbits, Silver and Fig Twitch, would love a taste of its yummy purple icing. How will they get their paws on some? It's time for an adventure outside the Teacup House!
The Twitches Bake a Cake Reader Reviews
Some of our young Lovereading Kids Reader Review Panel members were lucky enough to read and review the first in the series, Meet the Twitches. You can read their full reviews by clicking here.
Elissa Watkin, age 5 - 'Meet the Twitches is a great book for younger readers who are starting to become free readers. A charming tale that has a lovely ending.'
Amatullah Khatun, age 7 - This is such an adorable story which will delight younger readers. Amatullah whizzed through this story and thoroughly enjoyed it, especially the bit about how Father Twitch was rescued...We hope the adorable and adventurous Twitches are back in another sweet tale soon.'
Prisha Yadav, age 8 - 'Fantastic Book for everyone to read...I also loved going through the beautiful illustrations in this book which made it very interesting and brought the characters to life.'
Huxley Glen, age 7 - 'A very good book about these funny little characters. I really like the illustrations of the characters in the book and it made the story even easier to follow.'
Eleanor Haines, age 5 - 'I like this book...I really loved the drawings and I could read most of the book on my own.'
Eleanor's Mum - 'Eleanor, my 5 year old, read the majority of this book by herself at bedtime with just a bit of help with tough words. She read it in two nights so I think it's safe to say she enjoyed it.'
Abbie Collings, age 5 - 'Stevie is given a set of toy rabbits by her Nanny that come alive when she is not looking. They have a fun adventure that you will love to read about!'
Abbie's Mum - 'The pictures and the colourful design of the pages together with short chapters and appealing characters really helped Abbie to understand and follow the story well...It was a perfect length to maintain concentration for a chapter a day.'
Sam and Jack Radford, age 7 and 5 - 'It was fantastic - we thought it was adventurous and magical fun. A beautiful story for all the family of innocent childhood fun.'
Edith Andrews, age 4 - 'Lovely story and perfect to read aloud. Edith was always desperate to know what was going to happen next. Beautiful, bright illustrations.'
Ellen, age 8 - 'I love rabbits so I couldn't wait to read this book. The cover is very appealing and the pictures in the book are colourful and make you want to read on. The book tells the story of Daddy Rabbit's (Gabriel Twitch) going missing.'
Genevieve Pollock, age 8 - Red Maid's Junior School - 'Good for adventurous children.'
The Twitches Bake a Cake Press Reviews
"A lovely balance of plot, contemporary interest, humour and sweetness. [...] I will be wholeheartedly recommending this little series as it develops to young readers - and their grownups." Book Worm Mum (Blogger)
If you loved this, you might like these...