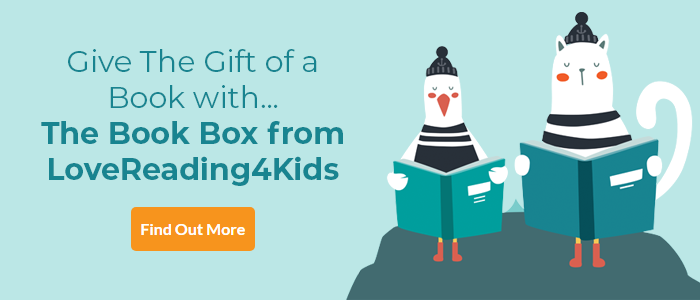 LoveReading View on Humanatomy
The human body is amazing, 'the most incredible machine on Earth' says this book, which explains exactly how it works, from the inside out. Over colourful, clearly designed pages, featuring detailed illustrations, it peels back the layers of the human body to examine the individual body systems, from the integumentary system (skin, hair and nails), through the muscular system, skeletal system, digestive system, right up to and including DNA, in a chapter What makes me who I am? Questions are asked throughout in fact, making it highly interactive and engaging, and some of them provoke the response, 'Yuk' (Is it true you can drink your own urine). With a neat reference guide to the body tucked inside the front cover, and useful glossary at the back, this book is well thought out and informative from beginning to end.
Other Info
360 Degrees is a non-fiction imprint of the Little Tiger Group. Each book is unique in subject and presentation style. 360 Degrees' main objective is to create accessible and unique non-fiction books, ensuring the highest production values and attention to creative detail.
Humanatomy Synopsis
Get under the skin of the human body with this interactive and informative book. Explore each of your body's organ systems with our pull-out booklet and get the answers to questions you've always wondered about: How does skin heal itself? What is blood made of? What happens to food when we eat it? How does memory work? Packed with original illustrations, this book covers everything from what makes your heart beat to how DNA makes you who you are.
Humanatomy answers not only these questions, but sensitively addresses topics young readers are sure to be curious about: why some people have different shades of skin, or the reproductive system. Readers will be sure to engage with not only these serious subjects in Humanatomy , but with its fascinating facts and carefully detailed drawings. Using an accessible tone that clearly presents complex ideas, Humanatomy is the perfect book for a budding young doctor or nurse, while at the same time remaining thought-provoking for all.
Humanatomy Press Reviews
Praise For 360 Degrees;
The Earth Book
"Litton puts humanity's relatively brief presence on Earth…into sharp perspective." – Publishers Weekly
Hello World
"This beautiful book is a fantastic way to learn more about language, and will whisk you away on an incredible journey around the world." – The Week Junior

"Hello World opens up a world of exploration and greetings at children's fingertips." – Words for Life
"Wherever you're heading on holiday this year Hello World is the way ahead." – The Scotsman
Storywords: Nature
"A visually poetic look at webs of life on land, in the air, and underwater." – Publishers Weekly
"Intriguing and beautiful, it's a brilliant book to share with children and for developing visual literacy." – The Bookseller
"It is truly is innovative in its format and is refreshingly different." – Book Nerd Mommy
In Focus
"Absolutely fascinating and quite stunning…In Focus gives the reader a fresh perspective by looking at 101 wonders of the world from the outside in…beautifully presented and it will engage readers of all ages. Unusual and revealing." – Parents In Touch
Wilderness
"Ideal for primary children and lower secondary, it has been brilliantly created by a talented team of designers and a lot of thought has gone into the production of this excellent publication." – The School Librarian
Animal Journeys
"The writing is clear and inviting: the creators of this book know that young readers respond to the dramatic and fascinating." – Books For Keeps
If you loved this, you might like these...