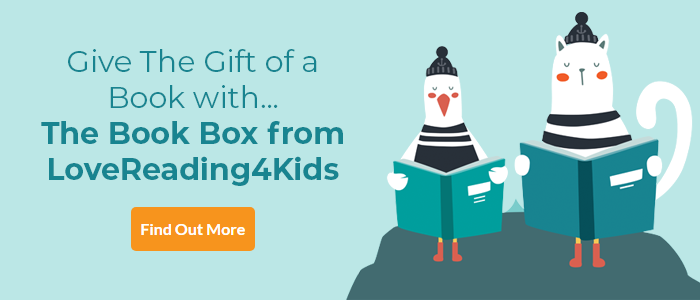 Ash Princess Review
In a Nutshell: Rebellion, romance and an imprisoned princess set on revenge
June 2018 Debut of the Month | This ambitiously epic fantasy debut sees a captive princess rise from the ashes of her traumatic childhood to combat a cruel Kaiser.
At the tender age of six Theodosia witnessed the brutal murder of her mother, the Queen of Flame and Fury. Now, ten years on, and backed deeper into a no-hope situation by the cruel Kaiser who's forced her to live in a degraded state as the Ash Princess, Theodosia is driven to concoct a scheme to exact her revenge. With the assistance of a band of magical rebels she will seduce the Kaiser's son and ruin him from within in order to reclaim the throne. While this motif is far from new, the writing is bold and fresh, and this promising debut sparkles with Theodosia's drive and desire. But, while she's a straight-talking, sharp-thinking young woman, her lively first-person narrative also reveals hidden fears, doubts and personal conflicts which, alongside the gory grimness of the political climate (slavery, brutal colonisation) and a backdrop of elemental gods, makes for a riveting reading experience that comes recommended for fans of Sarah J Maas and Victoria Aveyard.

Ash Princess Synopsis
Theodosia was six when her country was invaded and her mother, the Queen of Flame and Fury, was murdered before her eyes. Ten years later, Theo has learned to survive under the relentless abuse of the Kaiser and his court as the ridiculed Ash Princess. When the Kaiser forces her to execute her last hope of rescue, Theo can't ignore her feelings and memories any longer. She vows revenge, throwing herself into a plot to seduce and murder the Kaiser's warrior son with the help of a group of magically gifted and volatile rebels. But Theo doesn't expect to develop feelings for the Prinz. Forced to make impossible choices and unable to trust even those who are on her side, Theo will have to decide how far she's willing to go to save her people and how much of herself she's willing to sacrifice to become Queen.
From author Laura Sebastian comes Ash Princess, a nail-biting YA fantasy debut full of daring and vengeance.
Ash Princess Reader Reviews
In addition to our LoveReading expert opinion some of our LoveReading4Kids Reader Review Panel members were also lucky enough to read and review this title. You can read their full reviews by clicking here.
Ella, age 13 - 'From the start of it I was instantly enthralled and desperate to read more of it. The characters are so good, it's like the author has actually carved them from human emotion.'
Emma Baird, age 15 - 'I eagerly await Laura Sebastian's next addition to Theo's story but in the meantime I would definitely recommend this epic novel.'
Sonia Hall, age 15 - 'They killed her mother the Queen in front of her and made her stab her own father. She has lived in the palace with the ruthless Kalovaxians who conquered her kingdom for years, enduring the insults.'
Felicity Kerswell, age 15 - 'I would recommend this book. It was amazing, crazy and full of plot twists.'
Grace Spear, age 15 - 'This book was incredible! It was one of those stories that I really wanted to finish but never wanting it to end.'
Faghra Saleem, age 14 - 'Beautiful, magnificent and truly captivating. Ash Princess was a wonderful read that I will never forget.'
Sidney Greenslade, age 14 - 'A powerful and thrilling fantasy, Ash Princess kept me on the edge of my seat with its brilliant storyline, complex characters and exciting plots. I absolutely loved it! Ten out of ten!'
Linda Brown, adult - 'This great debut novel is a 'Game of Thrones' for YA readers ( sorry no dragons!)'
Megan Chambers, age 17 - 'I loved this book! It was a struggle to put it down each night so that I could still go to sleep! I'd definitely recommend it!'
Izzy read, age 17 - 'Perfect for fans of Sarah J Maas, it left me hooked to the end.'
Edel Waugh, adult - 'This was a brutal tale of one woman's fight to survive.'
Charlotte Cassidy, age 13 - 'This book is a fantastic book that drags you into the story and keeps you there the whole way through. I loved it!'
Laura Delve, adult - 'I loved the politics, the magic, the suspense, everything about this was high impact and suspenseful. Not once did I want the book to hurry up and get to the point as it is non-stop action.'
Ash Princess Press Reviews
A completely addictive page-turner Askews & Holts Library Services
Darkness, revenge and betrayal in `an edge-of-your-seat fantasy debut. -- Fiona Noble The Bookseller



If you loved this, you might like these...