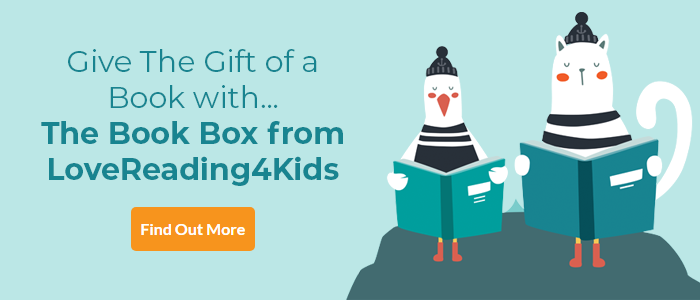 Sami's Silver Lining (The Lost and Found Book Two) Review
In a nutshell: a story of survival, friendship and recovery – to a musical soundtrack
Cathy Cassidy has a talent for writing positive and life-affirming stories even though they're about young people facing really difficult situations. Sami's story is almost too sad to be told. He's a refugee from Syria, and lost his father, mother and little sister in the Mediterranean as they tried to reach the safety of Europe. That story is told through the pages of his notebook, but it's interspersed with the story of his life now, living in England with his aunt and uncle and playing in the band Lost and Found. The friendship of the other band members is the best healing possible, and he has a special friend in Lexie, star of the first book in this series. Sub-plots provide light relief, e.g. when Marley recruits tone-deaf Bobbi-Jo into the band convinced her record-producer dad will make them stars. It's a lovely and very successful mix of music, friendships and the power that comes from kindness and compassion, and classic Cathy Cassidy.
Other Info
A message from Cathy Cassidy : Welcome to the second book in my Lost & Found series, all about refugee Sami who is still struggling to get to grips with the trauma of his journey from Syria, as well as life in the UK. With the long summer holidays stretching before them, the band see m to be losing their spark – and when Sami finds himself falling for fellow band member Lexie it feels like one complication too many. Can Sami build a new life for himself in Millford, or are his feelings on ice for good? The refugee crisis is perhaps the biggest human tragedy of our time, and this book is my attempt to raise awareness by telling just one of its many stories. Sami's Silver Lining is a n emotional book, but I think you' ll love it! Switch off your phone, curl up and start reading . . . and remember that no matter how tough things may get, there is always, always a silver lining to be found.
Sami's Silver Lining (The Lost and Found Book Two) Synopsis
Forced to flee his home in Syria for safety in England, Sami attempts to begin a new life but struggles to overcome the pain of the past. Memories of the long and dangerous journey across icy waters, armed with only his dad's old coat, a flute and the hope of a brighter future, are never far away. Can his new friends in the Lost and Found band and a blossoming romance with the girl of his dreams melt his frozen heart or is it too late to find a silver lining?
Sami's Silver Lining (The Lost and Found Book Two) Reader Reviews
Some of our Lovereading4kids Reader Review Panel members were also lucky enough to read and review the first in this series, Love from Lexie. You can read their full reviews by clicking here.
Jessica Cobbin, age 10 - 'I really like this book. It's so good you can't put it down.'
Seren Daly, age 10 - 'Love from Lexie is a beautiful book and is heart wrenching at times.... Cathy Cassidy has really outdone herself here, it is fantastic.'
Zoe Basson, age 10 - 'This book is an enchanting mix of romance, music and finding where you belong.'
Sami's Silver Lining (The Lost and Found Book Two) Press Reviews
Praise for Cathy's books:
Touching, tender and unforgettable. Guardian
A great choice for older Jacqueline Wilson fans Irish Independent
If you loved this, you might like these...