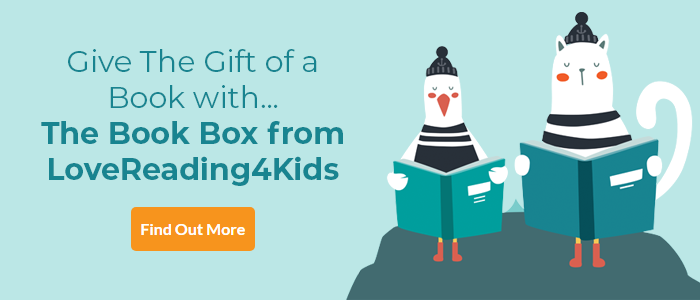 Holes: Discover a Hidden World Review
Discover a Hidden World
July 2018 Book of the Month
This clearly written visually stunning book will have children jumping in to learn all about a wide variety of topics – history, nature, science, medicine, even philosophy: who'd have thought that holes could contain so much? They are a passion of the author and his enthusiasm spills onto the pages. Whether he's looking at natural holes, manmade holes, holes in humans (mouth, nose, eyes, bottom), or the ways holes have been described in maths and philosophy, the information presented is fascinating and often dramatic. The painterly illustrations match the text for depth, and are often quite beautiful to look at. Like the best non-fiction, this is full of answers but will leave readers ready to ask more questions.
Other Info
360 Degrees is a non-fiction imprint of the Little Tiger Group. Each book is unique in subject and presentation style. 360 Degrees' main objective is to create accessible and unique non-fiction books, ensuring the highest production values and attention to creative detail.
Holes: Discover a Hidden World Synopsis
Holes presents a unique look at our world. It combines a fascinating and unusual choice of subject matter with stunning illustration, making it an accessible and enjoyable read even for younger ages. Delve into this fascinating book of holes to discover a world of burrows and boreholes, subways and sinkholes.
Split into five main sections that make it easy to navigate, it takes us on a journey that encompasses science and nature as well as the human experience, burrowing in to philosophy, myth, the arts, religion, sport, music and architecture - all through the medium of holes!
Holes: Discover a Hidden World Press Reviews
Praise For 360 Degrees;
The Earth Book
"Litton puts humanity's relatively brief presence on Earth…into sharp perspective." – Publishers Weekly
Hello World
"This beautiful book is a fantastic way to learn more about language, and will whisk you away on an incredible journey around the world." – The Week Junior

"Hello World opens up a world of exploration and greetings at children's fingertips." – Words for Life
"Wherever you're heading on holiday this year Hello World is the way ahead." – The Scotsman
Storywords: Nature
"A visually poetic look at webs of life on land, in the air, and underwater." – Publishers Weekly
"Intriguing and beautiful, it's a brilliant book to share with children and for developing visual literacy." – The Bookseller
"It is truly is innovative in its format and is refreshingly different." – Book Nerd Mommy
In Focus
"Absolutely fascinating and quite stunning…In Focus gives the reader a fresh perspective by looking at 101 wonders of the world from the outside in…beautifully presented and it will engage readers of all ages. Unusual and revealing." – Parents In Touch
Wilderness
"Ideal for primary children and lower secondary, it has been brilliantly created by a talented team of designers and a lot of thought has gone into the production of this excellent publication." – The School Librarian
Animal Journeys
"The writing is clear and inviting: the creators of this book know that young readers respond to the dramatic and fascinating." – Books For Keeps
If you loved this, you might like these...