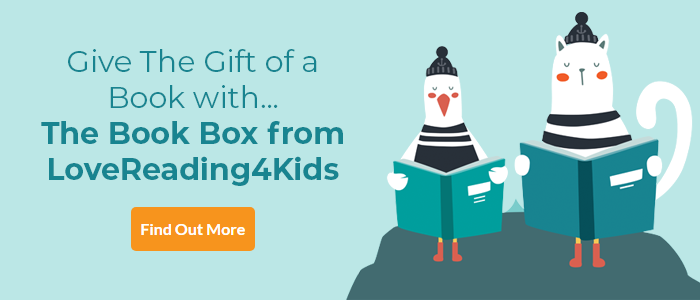 Middle School: From Hero to Zero Review
The irrepressible Rafe Khatchadorian set loose on the streets of London
July 2018 Book of the Month |
No-one knows better than James Patterson how to keep the pages turning and of all his junior heroes Rafe Khatchadorian is perhaps the most appealing. He's the kid who just attracts trouble, the one the teachers call out the minute something goes wrong; but readers know that Rafe is actually pretty insecure, sometimes lonely, and very alert to others and how they are feeling. In London on a school trip, Rafe finds himself sharing a room with his arch-enemy, while special attention from his friend (and secret love) Jeanne marks him out for some sneaky treatment by her boyfriend. The story unfolds against a backdrop of busy, tourist London and is funny, exciting and touching all at once while the action is non-stop. Congratulations again to Patterson and his writing and illustrating partners on another irresistible and thoroughly satisfying read.

We've got some great stuff related to this book in our KidsZone.
Head over there and check it out now.
Middle School: From Hero to Zero Synopsis
James Patterson's bestselling Middle School series is now a major motion picture! Catch up with everyone's favorite troublemaker, Rafe Khatchadorian, when he gets lost in London on the worst field trip EVER! After a mostly-successful stint at Hills Village Middle School, Rafe is excited to visit the incredible city of London with his class. Sightseeing around a foreign country sounds like a blast, until Rafe finds out his roommate will be none other than Miller the Killer, bully extraordinaire! Then Rafe is forced to work on a class project side by side with his crush Jeanne Galletta and her too-perfect boyfriend, which might be even more torturous than rooming with Miller. And it's no surprise that Rafe's bad luck follows him across the pond, putting him in one crazy situation after another - all under the watchful eye of his bad-tempered principal. Out of all of his adventures, this trip could prove to be Rafe's most embarrassing yet, undoing everything good he has going for him back home!
Find lots of news and fun activities on the Middle School books here.
Rafe Khatchadorian is getting the Hollywood treatment in a film version of Middle School: The Worst Years of My Life starring Griffin Gluck, Lauren Graham, Rob Riggle and Thomas Barbusca. Now released on Netflix you can find out more about the movie at middleschoolmovie.com.
Middle School: From Hero to Zero Press Reviews
Praise for the Middle School series:
"An excellent read" The Guardian Children's Website on Middle School: Lost in London
"A great pick for reluctant readers" Amazon.co.uk reviewer on Middle School: Ultimate Showdown
"Middle School is my favourite set of books" Amazon.co.uk reviewer on Middle School: How I Survived Bullies, Broccoli and Snake Hill
If you loved this, you might like these...