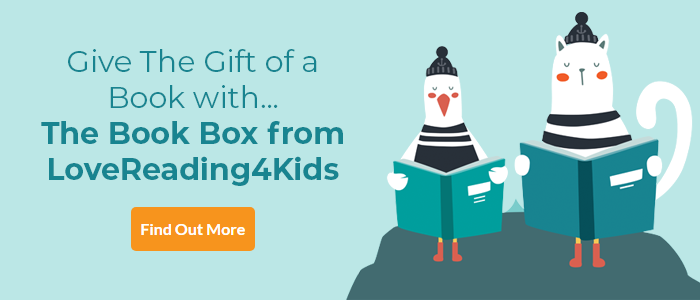 My Arch-Enemy Is a Brain In a Jar Review
Another unmissable brilliantly comic comic adventure story
David Solomons is a simply brilliant writer for children and his My Brother is a Super-Hero series is consistently funny, entertaining and true. Indeed, the further-fetched the stories get, the more rooted they are in real life. As fans know, Luke was cruelly robbed of the super-powers that should have been his when Zorbon the Decider bestowed them on his swotty big brother Zack. But now the situation is reversed (sort of) because on their way back from a parallel Earth, Zack and Luke swapped bodies – Luke's 11 year old mind is in Zack's 14 year old body, and vice versa. The stage is set for another hilarious but properly exciting story, situation comedy and mistaken identity gags sitting alongside super-hero in-jokes. It all comes to a climax at the wonderfully-named Great Minds Leisure Park, where Luke confronts a worthy arch-enemy!
Other Info
For more witty alien adventures, firmly rooted in family life, see Frank Cottrell Boyce's The Astounding Broccoli Boy and Sputnik's Guide to Life on Earth.
The Editor at Nosy Crow says: "Nothing cheers me up like a new Solomons. And this one does not disappoint. Laughs, but proper emotional heft too. Brilliant."
My Arch-Enemy Is a Brain In a Jar Synopsis
Luke and his brother have swapped bodies by accident. Zack's got Luke's weird feet while Luke has Zack's SUPERPOWERS! Now he needs another world-threatening adventure to try them out. Could a family mini-break at Great Minds Leisure Park be his chance? Probably, because that's where his super-clever arch-enemy lurks, fermenting dastardly plans and bubbling gently...
'My Arch-Enemy Is a Brain In a Jar' is the fourth instalment of Luke's laugh-out-loud adventures. From the author of 'My Brother Is a Superhero', winner of the Waterstones Children's Book Prize and the British Book Industry Awards Children's Book of the Year, and 'My Gym Teacher Is an Alien Overlord', winner of a Lollies Laugh Out Loud 2017 Book Award.
My Arch-Enemy Is a Brain In a Jar Reader Reviews
Some of our Lovereading4kids Reader Review Panel were lucky enough to read and review the first in this series, My Brother is a Superhero. You can read their full reviews by clicking here.
Nicholas Butler, age 9 - 'My Brother Is a Superhero is a really exciting book, really funny and packed with outstanding vocabulary.'

Joseph Harris-Hart, age 13 -'A book definitely for children who like superheroes with a bit of witty banter throughout the story.'

Sam Harper, age 11 - 'A brilliantly funny adventure with twists, turns, crazy characters and a really hilarious ending. Fantastic!'
Joshua Zinkin, age 10 - 'This book truly deserves a 10/10 and I would really like it if there was another one in the series.'
Isaac, age 11 - 'This book was one of the best I've read in Lovereading. It had everything an imaginative child would want.'
Alex Crisp, age 9 - 'As I really love superheroes, this book especially appealed to me, but I think other people would enjoy it even if they don't know much about superheroes.'
Tomasz Hawryszczuk, age 9 - 'It was hard to put down as there was so much suspense and excitement that I couldn't wait to find out what happened next.'
Calum, age 11 - 'I rate this book a 5/5 because it hooks you in and then keeps you in another world. I was so addicted to it that my mum had to make me put it down.'
Ross Dawson, age 11 - 'This is a marvellous comic lovers' adventure story. If you enjoy a good cliffhanger, then this is the book for you!'
Rohan Delamere, age 9 - 'An epic book about a boy called Luke who has to save his brother - who happens to be a superhero!'
Charlotte Rosevear, age 11 - 'I think this is an amazing book and would recommend it to anyone.'
Alexander Bisland, age 9 - 'I recommend this book to 10+ superhero fans who love adventure books. I give this book a green, I mean red, I mean great 101/100!'
Danny Belton, age 9 - 'I loved this book and I also loved the way that the author carried on with the story line.'
If you loved this, you might like these...