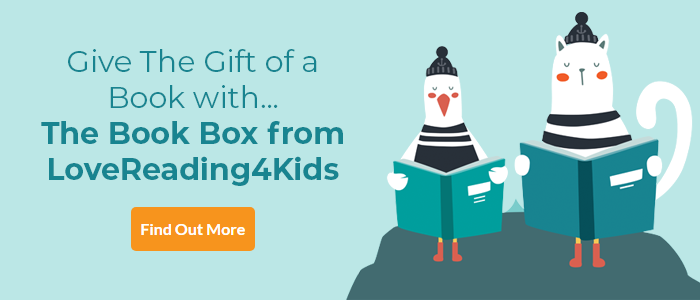 The Day I Became the Most Wanted Boy in the World Review
Brilliant laugh-out-loud comedy of errors
Tom McLaughlin creates some of the best, and funniest adventures for young readers and this is another hilarious, cleverly structured story. Nine year old Pete just wanted a quiet day watching the snooker on the telly, so how on earth did he end up committing armed robbery (sort of), impersonating a policeman, and driving a tank across his own lawn, before breaking up a gang of admittedly incompetent criminals? Read the book to see how it all begins with his mum's parsnip bake… It's part of the joy of the book that even as the plot gets more and more convoluted, and as yet more accidental disasters heap on Pete and his new friend Sammy, there's a logic to everything that happens. Irresistible page-turning fun, and McLaughlin's cartoony illustrations are an added bonus.
The Day I Became the Most Wanted Boy in the World Synopsis
Nine year old Pete is about to have the worst day ever in this laugh-a-minute illustrated adventure! There's nothing Pete loves more than sitting at home, being quiet and watching the snooker. But when he accidentally bumps into a local gangster, Pete and his super annoying next door neighbour, Sammy, are caught up in a series of events that get worse and worse at each and every turn. Now Pete is in a race against time to prove his innocence - but it's tricky to do that, especially when everyone thinks that you're the most wanted boy in the world.
The Day I Became the Most Wanted Boy in the World Reader Reviews
Some of our Lovereading4kids Reader Review Panel were lucky enough to read and reviewThe Day That Aliens (Nearly) Ate Our Brains. You can read their full reviews by clicking here.

Gene Macaulay, age 6 - 'I give this book ten stars out of ten because it was really funny and even made my Mum laugh out loud.'
Angelito Francisco, age 6 - 'A really funny book that makes you laugh out loud, suitable for all ages, boys and girls.'
Alexander Bisland, age 12 - 'This book is about an ordinary boy called Freddy and his best friend Sal. It is set in an ordinary house, on an ordinary street, in an ordinary town of Wolverhampton. But they aren't going to be ordinary for long!'
Jake Parke, age 11 - Wellington Primary Academy - 'I really enjoyed reading this book; it was very funny from beginning to end.'
Prisha Yadav, age 8 - 'Great Book with funny adventures of dealing with an alien who wished to end the world.'
Rob, age 8 - 'This is a very funny book.'
Ethan Watkin, age 10 - 'it was funny and adventurous...I think this book was like none I had ever read before.'
Ollie Hopwood and Toby Hopwood, age 8 & 6 - 'The Day that Aliens (Nearly) Ate our Brains by Tom McLaughlin is a fast paced adventure with plenty of silliness of the kind my boys adore...It is funny and cheeky enough to be very engaging for even reluctant readers.'
Mark Dunn, age 7 - 'Choc-full of funny characters doing silly things, I loved this book as it made me laugh so much and there's a great twist at the end.'
Annie, age 8 - 'A laugh out loud funny book which every one will enjoy especially children aged 8. I really recommend it.'
Zara Sheikh, age 9 - 'I would definitely read another book by this author.'
The Day I Became the Most Wanted Boy in the World Press Reviews
"a story packed with jokes to keep young readers entertained." – Sunday Express Magazine
"a hilarious romp that moves fast enough to keep young readers on the edge of their seats, [a] brilliant first chapter book." - BookTrust










If you loved this, you might like these...