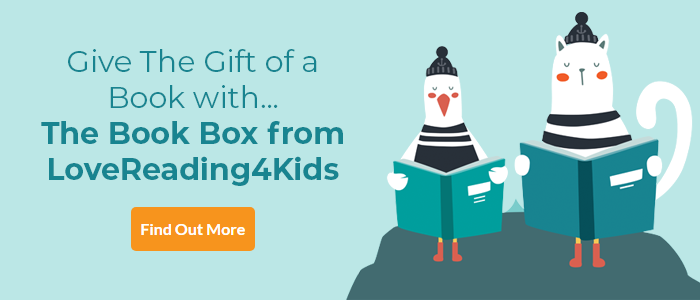 Mucking About Review
Charming, funny adventure stories set in Ireland, a long time ago
Manchán is the kind of boy who loves mucking about with his best friend, regularly gets into scrapes, and is horrified at the career path his mum has chosen for him - no way can he become a monk. Yes, a monk, because while Manchán shares all the characteristics of a modern boy, he lives centuries ago when there were wolves and druids in the forests, and Vikings on the seas. His world is presented as something of a dream for today's children, days can be spent picking blackberries or messing about in coracles, and a pig can be your pet. In a series of self-contained adventures, we get to know Manchán, his family, Muck his pig, and best friend Pagan-of-the-Six-Toes very well, and spending time with them is a real treat; John Chambers even wins readers round to the view that 'monking', as Manchán describes it, might not be that bad after all. Charming, quirky, and lots of fun.
Other Info
A Piece of Passion from Siobhán Parkinson, publisher at Little Island; 'John Chambers is a firm favourite of ours as a children's writer, so we were delighted when we heard he had a new book that sounded very Little-Islandish – "being the adventures of a boy living at that time in Ireland when the old ways were changing and the new ones were just getting started". How could we resist this funny, adventurous, charming book? The cheeky, put-upon character of Manchán stole our hearts. Add in the delightful Muck (his pet pig), the sharp-voiced and superior Méabh and the heroic Pagan-of-the-Six-Toes, and you've got a recipe for a great romp of a read. When John casually announced that he might do "a few drawings" to accompany the text, our joy knew no bounds, and the "few drawings" have of course turned out to be a hilarious interpretation of the text. Written out of a deep affection for Ireland and with a terrific ear for dialogue, this is a book that has universal appeal and will be enjoyed way beyond the Irish Sea.'
A message from the author, John Chambers; When I was a boy I enjoyed drawing large-scale detailed pictures of round towers being attacked by Vikings. Long ladders were involved, and fire, and things thrown from above. There was generally a river nearby, with a flat-bottomed longship so the Vikings could make their escape once they were done plundering – the get-away car of the day.
Later on I discovered that the round towers of my imagination, as places of refuge and security, with their high small doors, were actually really only bell towers, as the Irish cloigthithe should have told me. I learned this on Scattery Island, in the Shannon estuary, where there is a fine example with the door opening level to the grass. Then, coming back on the boat with my daughters, a picture popped into my mind of a young boy, an unwilling monk, creating pictures in his manuscript and havoc in the monastery, and who flew about in a round tower as if it were a rocket, the other thing that those thin elegant buildings make me think of. Manchán, for that was what the boy was called, never actually made it to the monastery; there are no Vikings in the stories, and as everybody knows, round towers can't fly. The book instead is about the world Manchán lived in back then, its nature, his adventures with his pet pig Muck and his best pal Pagan-of-the-Six-Toes, and most especially, Manchán's relationship to his family. It was an attractive world I think, at least until you got your first toothache, and it was a world that was changing.
I wrote these stories for myself as a boy, and I hope that other children will like them too. I hope they enjoy the drawings as well. Manchán can't read, and he can't write either. At the end of the book, he is about to leave his childhood behind. I wrote it down for him.
Mucking About Synopsis
We are in Ireland and it's an awfully long time ago. Centuries and centuries. The country is supposed to have gone Christian, but there's still magic in the air, salmon in the rivers, berries in the bushes, druids in the forest, a Worm in the lake, fairy music in the distance. Manchan's mother wants to make a monk of Manchan. Manchan most emphatically does not want to be made a monk of. He'd rather sing songs with his father, or go fishing with his friend, Pagan-of the-Six-Toes, or go charging through the forest with his pet pig, Muck, or go bare-back riding over the bog on the chieftain's mad ram, Balor. Anything fun or adventurous or magical, and absolutely nothing to do with turnips, penance, prayers, monks and chanting. Poor Manchan! The more he mucks about having fun, the more his mother is determined to tame him.
Mucking About Reader Reviews
In addition to our Lovereading expert opinion some of our Reader Review Panel were also lucky enough to read and review this title. You can click here to read the full reviews.
If you loved this, you might like these...