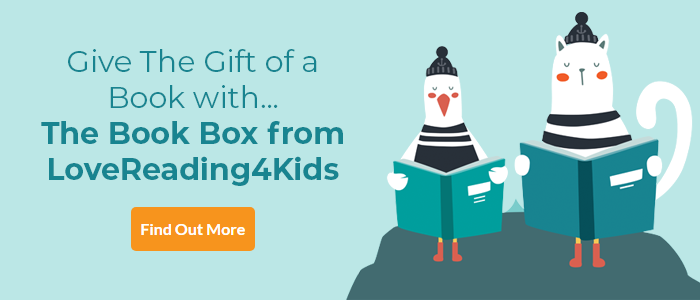 The Restless Girls Review
Fabulous feminist fairy tale
October 2018 Book of the Month
This is a reinvention of the most radiant, vital kind; an inspirational re-working of The Twelve Dancing Princesses to devour over and over, and to share aloud.
Following the death of his wife, Queen Laurelia, King Alberto "became the sort of person who ate a whole cake without offering anyone else a slice, and who punished his girls for things that weren't their fault at all." While Queen Laurelia had "been the one watching them, nurturing their imaginations, their educations", the King takes away his daughters' freedoms in the name of keeping them safe. The palace is transformed into a tomb, and "only melancholy was allowed to illuminate the girls' days". But brave, clever Frida stands up to her father. "This isn't fair, and you know it," she protests. "You cannot tell us how to grieve". And then, with the grace and strength of a lioness and the potency of her imagination, Frida leads her sisters in a fight to re-find life.
The writing pirouettes with the lithe power of a devoted dancer, with Angela Barrett's elegant illustrations in perfect accord. What a sumptuous, stirring celebration of sisterhood this is.
The Restless Girls Synopsis
A dazzling, feminist reinterpretation of The Twelve Dancing Princesses, from the bestselling author of The Miniaturist and The Muse, beautifully illustrated by Angela Barrett.
For her twelve daughters, Queen Laurelia's death in a motor car accident is a disaster beyond losing a mother. Their father, King Alberto, cannot bear the idea of the princesses ever being in danger and decides his daughters must be kept safe at all costs. Those costs include their lessons, their possessions and, most importantly, their freedom. But the eldest, Princess Frida, will not bend to his will without a fight and she still has one possession her father can't take: the power of her imagination. And so, with little but wits and ingenuity to rely on, Frida and her sisters begin their fight to be allowed to live.
The Restless Girls Press Reviews
A magical modern retelling of an old fairytale - the exquisite text and illustrations work in perfect harmony Jacqueline Wilson
The Restless Girls is wild, wise, generous, ferocious kind of story. It's a tale to read to your children (of both genders) over and over, and for them to read to theirs. It's a book that glows Katherine Rundell
A beautifully realised, whirling adventure full of the dark glitter of growing up, The Restless Girls is a fierce fairytale for the rebel girl - and boy - generation Kiran Millwood Hargrave
It's critical what we read our kids ... Jessie Burton has very cleverly has taken a fairytale that was already standing and loved, but has reframed it. It's asking you to think of yourself and value yourself in terms other than the way you look, and just that - that one tiny aspect of the book - alone, was, to me, just a complete revelation Thandie Newton
A story of love, loss, grief, and a desperate yearning for freedom, told with breathtaking compassion and wisdom Louise O'Neill, author of The Surface Breaks
[Burton] fleshes out this traditional fairytale with personality ... Angela Barrett's illustrations, meanwhile, add an exotic visual richness to Burton's painterly descriptions of the princesses' enchanted underworld Irish Times
A riveting feminist retelling, filled with excitement, imagination, magic, and just the right touch of darkness. These twelve fierce heroines will be a pleasure to return to again and again Madeline Miller
If you loved this, you might like these...