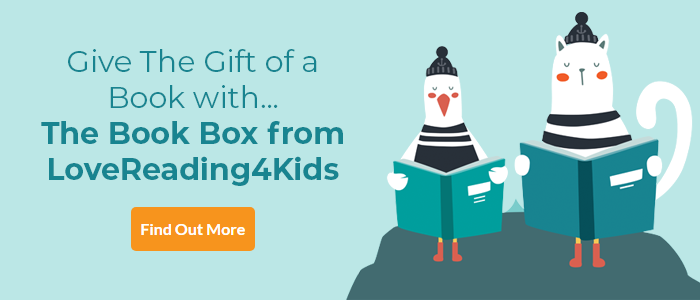 Uncle Gobb and the Plot Plot Review
A Julia Eccleshare Pick of the Month October 2018 |
Uncle Gobb is back for a third utterly ridiculous, absolutely hilarious and totally originally told adventure. Michael Rosen and Neal Layton use a brilliant integration of words and pictures to tell this meandering and many-layered story which engages readers with the complexity and creativity of storytelling.
Uncle Gobb and the Plot Plot Synopsis
This time, there is a plot. That's the plot of the story. Or is it? The plot of the story could also be that Uncle Gobb has an evil plot. And his plot is about a plot. A plot of land. Are you following? Good! The plot of land is behind Malcolm's school and it is where Uncle Gobb wants to set up his own rival Dread Shed School of Facts. Oh no! Malcolm is going to need to come up with his own plot to stop Uncle Gobb's plot. So maybe that, in fact, is the actual plot of this story. You'll just have to read this book to find out!
A bonkers book about standing up for yourself, from two crazily creative people. Sure to delight fans of Andy Stanton and Tom Gates.
Uncle Gobb and the Plot Plot Press Reviews
Praise for Uncle Gobb and the Dread Shed;
Rosen ... doesn't just do funny ... he is funny ... Rosen is the real deal Sunday Times Children's Book of the Week
Ramshackle and silly in the best possible way Financial Times
Finely tuned story-telling anarchy Guardian
Uproarious comic fiction Bookseller
Reassuring and entertaining, we'd expect nothing less from this industry treasure Guardian IBW supplement
Hilariously irreverent Mumsnet
If you loved this, you might like these...