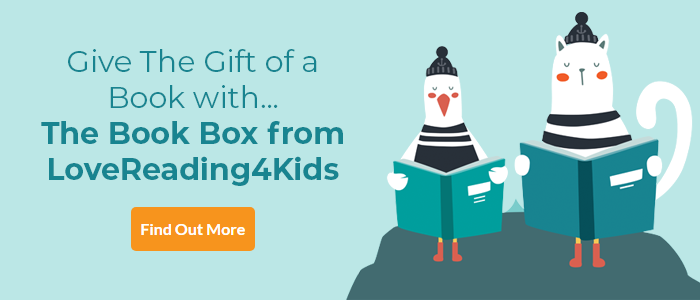 Embassy of the Dead Review
Gruesome fun and adventure, with spirited central characters (living and dead)
Embassy of the Dead is full of gruesome humour and non-stop adventure. Jake Green's life changes when he runs into – almost literally – the ghost of a long-dead undertaker called Stiffkey. In a case of mistaken identity, Stiffkey entrusts Jake with the care of a highly dangerous object which, should it fall into the wrong ghostly hands, will cause real and terrifying problems for the living. This is the beginning of an adventure which sees Jake careering across the countryside at the wheel of his father's campervan (scenes any right-minded child will love) pursued by some very unpleasant spooks, while gathering around him a band of dead companions including a fox, and a hockey-stick-wielding, school girl poltergeist. Will Mabbitt finds humour in the worlds of the living and the dead, and envisages the latter as governed by a mix of council-office bureaucrats and high-level spies. It's great fun, but the action occasionally and momentarily slows to give readers a glimpse into the pain of losing someone, and there's a real poignancy in some of the scenes.
Embassy of the Dead Synopsis
When Jake opens a strange box containing a severed finger, he accidentally summons a grim reaper to drag him to the Eternal Void (yep, it's as fatal as it sounds) and now he's running for his life! But luckily Jake isn't alone - he can see and speak to ghosts. Jake and his deadly gang (well dead, at least) - Stiffkey the undertaker, hockey stick-wielding, Cora, and Zorro the ghost fox - have one mission: find the Embassy of the Dead and seek protection. But the Embassy has troubles of its own and may not be the safe haven Jake is hoping for . . .
Embassy of the Dead Reader Reviews
In addition to our Lovereading4Kids expert opinion some of our Reader Review Panel were also lucky enough to read and review this title. You can click here to read the full reviews.
If someone says good morning to you in the afternoon, be sure to correct them: you don't want to be mistaken for a ghost! Full review
Wow! I loved Embassy of the Dead! I couldn't put it down! Throughout the book I found myself getting to know and love the characters even more than I already did! Full review
An otherworldly read about a boy and his ghostly friends. An unusual plot with some amusing characters. A fun read if you like something a little different. Full review
Embassy of the Dead Press Reviews
Huge fun with perfect pictures from Chris Mould. - EVENT
A uniquely wild and witty ride. If Lewis Carroll were writing for Monty Python, I imagine it might look something like this - Christopher Healy, author of the Hero's Guide series
Praise for MABEL JONES: Delightfully nasty, bonkers piratical fun. I laughed out loud! - Robin Stevens, author of Murder Most Unladylike
Anarchic black humour . . . beautifully balancing gore and gentleness, creepiness and cackle-out-loud gags, it's a splendid start to a ghoulish new series - Guardian
I've just finished Embassy of The Dead and it's amazing. Like an early Neil Gaiman. I can't wait to recommend it to all our young readers. It's fantastic - Fayth, Librarian
If you loved this, you might like these...