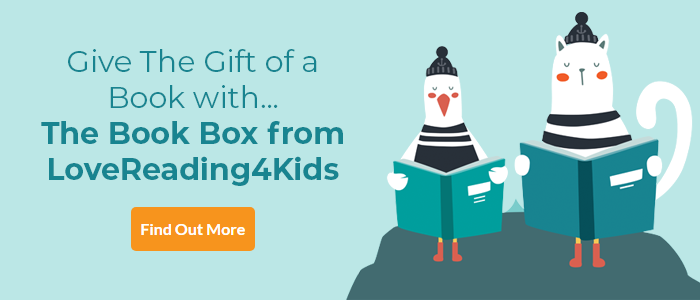 LoveReading View on We Are Blood And Thunder
Magic | Secrets | Female-led fantasy
May 2019 YA Debut of the Month
This lithe and lucidly lyrical debut is a delectable treat for fans of inventive, trope-busting fantasy.
Seventeen-year-old Lena is a cryptling, a person "marked out by their various deformities". In Lena's case, this is a dark birthmark on her face. She lives in Duke's Forest, a magic-loathing, sealed-off city situated beneath a deadly storm cloud. And now Lena's on the run. Accused of being a mage, she's been sentenced to death and is desperate to flee Duke's Forest. Meanwhile, on the other side of the barrier Constance wants to get back inside the city she fled before her own magical powers were discovered. The two women meet when Lena manages to escape, and their alternating narratives make for an un-put-down-able reading experience as it emerges that the storm cloud is actually a spell, and that they alone possess the power to quell it.
Immersive world building, intriguing characters, unexpected twists – this is a smart and atmospheric debut from an author to watch, and comes recommended for fans of Sarah J Maas and Melinda Salisbury.
We Are Blood And Thunder Synopsis
A stunning and original YA fantasy from a fantastic new talent.
In a sealed-off city, a young woman, Lena, is running for her life. She has been sentenced to death and her only way to survive is to trust those she has been brought up to fear - those with magic. On the other side of the locked gates is a masked lady, Constance, determined to find a way back in. Years ago she escaped before her own powers were discovered. But now she won't hide who she is any longer. A powerful and terrifying storm cloud engulfs the city. But this is more than a thunderstorm. This is a spell, and the truth behind why it has been cast is more sinister than anyone can imagine ...
But what neither Lena and Constance realise is that the stormcloud binds them - without it, without each other, neither can get what they desire...
Perfect for fans of Leigh Bardugo and Laini Taylor.
We Are Blood And Thunder Press Reviews
"Deft, dark and daring, Kesia Lupo seamlessly entwines the fates of two young women bound by magic to a dying city" - Melinda Salisbury
"A stormer of a story!" - Kiran Millwood Hargrave
If you loved this, you might like these...