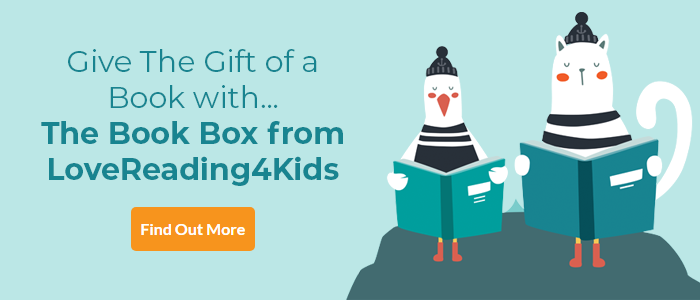 Along Came a Different Review
A Julia Eccleshare Pick of the Month February 2019
A fun way of looking at prejudice that quickly makes it clear that even if someone is different to you the two of you can still be friends. Here, the Reds, who are round and eat red apples, are happy to be red. And the Yellows, who are square and eat bananas, love being yellow. How can the two groups ever get to like each other? And then there are the Blues who wear blue bow ties and are shaped like triangles and love being blue. They are different again and no one likes them at all. The arguments between the groups get sillier and sillier as they squabble over everything and make a lot of daft rules. Will they ever get to like one another? Then A Different comes along. Where will he fit in? Suddenly difference seems fine and what colour you are doesn't seem to matter so much. Lots to think about as the expressive colour block characters work out how to live together.
Along Came a Different Synopsis
A very special picture book that supports the adage that there is more that unites us than divides us.
Reds love being red. Yellows love being yellow. And Blues love being blue. The problem is that they just don't like each other. But one day, along comes a different colour who likes Reds, Yellows and Blues, and suddenly everything starts to change. Maybe being different doesn't mean you can't be friends ...
Along Came a Different just goes to show how much better we can all be when we come together to find common ground as friends. Every bookshelf should have a copy.
Along Came a Different Press Reviews
Praise for Up, Up and Away;
Galactic resonances call to mind not only Oliver Jeffers' star-catching protagonists, but also a hint of The Little Prince - Guardian
With a spark of magic and touch of McLaughlin`s creative genius, this new and unfurling friendship can't help but fuel the reader's imagination - Picture Books Blogger
Oh the wit, oh, the wisdom, oh the beauty of Tom McLaughlin's whole phenomenal enterprise - Red Reading Hub
Praise for on The Storymachine;
A winner of a book about the power of drawing and storytelling - Oliver Jeffers

Praise for The Cloudspotter;
Tom McLaughlin's beautifully illustrated book is perfect for imaginative children - Guardian
Dyslexic readers should derive inspiration from this book's message, and delight in the drawings. A charming, rewarding, instructive read - Financial Times

If you loved this, you might like these...