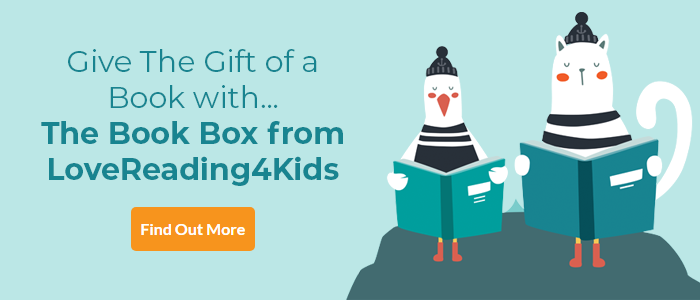 The Boy Who Flew Review
Intrigue and murder in the snow
March 2019 Book of the Month
Fleur Hitchcock's exciting other-world thriller oozes atmosphere. Athan Wilde lives with his mother and sisters, the youngest of whom is unable to walk. The family are poor and his job working for inventor Mr Chen is important, though his mother is suspicious of Mr Chen especially when one of his experiments backfires accidentally destroying her hen house. But someone else is really out to get him and when Mr Chen is murdered Athan is in danger too, the murderer ready to use violence and kidnap to discover his employer's secrets. It's a gripping, fast-paced story with an air of Dickensian gothic and some of the supporting characters – Athan's nasty, narrow-minded granny for example – are particularly shuddersome. Enjoyable adventure for robust readers.
Other Info
The Editor at Nosy Crow says: "Perfect for fans of Cogheart, this is a thrilling, murderous story of invention, ambition and escape, and one boy's terrible choice - family or flight?"
...........................................................
The Boy Who Flew by Fleur Hitchcock is suitable for teaching to children aged 9+. The four extracts included in this Resource Pack are linked to important themes in the story and are accompanied by corresponding discussion questions and activities. Together, they provide the perfect resource for KS2 classes – developing art and design, literacy and writing skills and stimulating debate in PSHE lessons, tutor time or assemblies. The activities included can be differentiated for upper KS2 and lower KS3 at the teacher's discretion.
The Boy Who Flew Synopsis
Athan Wilde dreams of flight. When his friend, Mr Chen, is murdered, Athan must rescue the flying machine they were building together and stop it falling into the wrong hands. But keeping the machine safe puts his family in terrible danger. What will Athan choose - flight or family? From the acclaimed author of Murder In Midwinter, Fleur Hitchcock's The Boy Who Flew is a thrilling, murderous tale set among the steep rooftops and slippery characters of Athan's intricately imagined world.
Perfect for fans of Philip Pullman, Peter Bunzl and Philip Reeve.
The Boy Who Flew Press Reviews
"An unputdownable, heart-stopping, white knuckle ride of a book. It will knock your socks off!" – Catherine Johnson
"A ROOF-topping adventure… really taking flight as it races towards its nail-biting climax." – John O'Groat Journal
"Wonderfully evocative and rattles along at a pace that will hold the interest of every reader… The Boy Who Flew is a thunderingly good period adventure." – The Book Bag (blog)

"I proceeded to devour the book in just three sittings, oh how I love a brilliantly written book that captures my curiosity and this book did just that." – Book Bound (blog)
"Filled with danger and adventure, I do hope this is the start of a new series…" – Independent Book Reviews (blog)

"Hitchcock has cleverly woven a central plot line about the race to get humans airborne with a spine-chilling thriller which wouldn't be out of place in a penny dreadful." – Library Girl and Book Boy (blog)
"A cast of sparkling characters in a fast moving and dramatic plot that's packed with nail-biting action." – Madge Eekal Reviews (blog)
If you loved this, you might like these...