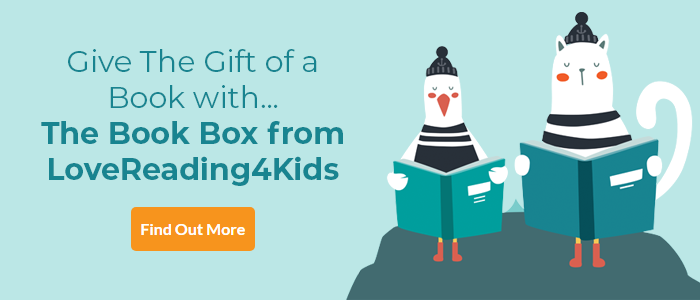 LoveReading View on Internment
Racism, resistance and revolution in the near-future US
Set in the United States 'fifteen minutes in the future' this cuttingly timely cautionary tale exposes Islamophobia and bigotry through the injustices inflicted on seventeen-year-old Layla and her resulting fight for freedom.
Layla has her sights set on her future when, on one terrifying night, she and her parents are visited by the Exclusion Authority. "Under order of the Exclusion Authority and by the powers vested in the secretary of war under Presidential Order 1455, we are here to serve notice and carry out your relocation," declares one of the suited men. What "relocation" means in this hostile, intolerant society is that Layla and her family are snatched from their home and interned in a camp with fellow Muslim-Americans, their wrists stamped with permanent ID numbers on arrival. The backdrop of book-burnings, curfews, Exclusion Laws and a president who declares, "Muslims are a threat to America" is all too powerfully prescient and evoked in an entirely believable fashion. But while confined in the camp, strong, caustic-tongued Layla orchestrates an uprising against the guards and camp Director.
Urgent and intense – much like Layla's acts of resistance – this novel of social justice will chill, grip, start conversations and mobilise readers to speak out against racism and intolerance. In the words of Layla's poet dad, "we have a moral and ethical obligation to tell the truth.
Other Info
'I wrote this book out of fear but more importantly, I wrote this book out of hope. I wrote a story about a girl who persists. I wrote this story because I don't simply believe that young people are the future; I believe they are our today. And I believe in their power to change the world' Samira Ahmed
Read Samira's letter in full and find discussion questions in this valuable Reading Guide.
Internment Synopsis
Rebellions are built on hope. Set in a horrifying 'fifteen minutes in the future' United States, seventeen-year-old Layla Amin is forced into an internment camp for Muslim-Americans along with her parents. With the help of newly-made friends also trapped within the camp, her boyfriend on the outside, and an unexpected alliance, Layla begins a journey to fight for freedom, leading a revolution against the internment camp's Director and his guards.
Internment Press Reviews
'Samira has created a chilling, powerful, all-too-real near future that's a must-read for everyone's TBR' -- Karen M. McManus, author of One Of Us Is Lying
A riveting and cautionary tale. Internment urges us to speak up and speak out, to ask questions and demand answers, and when those answers prove unsatisfactory, to resist - Stacey Lee, award-winning author of Outrun the Moon
A testament to what girls are capable of when they are overlooked, Internment is a masterwork of dignity and grit. - E.K. Johnston, #1 New York Times bestselling author of Exit, Pursued by a Bear
A powerful and poignant exploration of a nightmare made real. It's a testament to Ahmed's writing then, that the heart of the story is one of hope. Read INTERNMENT. Raise a fist. - David Arnold, New York Times bestselling author of Mosquitoland
Chillingly plausible, a story of hate ultimately becomes one of hope as Ahmed challenges readers to fight the complicit silence of racism. - The Bookseller, Ones to Watch
A timely YA novel set in a terrifying 'fifteen minutes in the future' USA . . . In a world that's constantly creating boundaries and walls between races, religions and nations, Internment is a powerful and relevant book that reads less like a piece of fiction and more a scarily plausible future scenario. Yet what should resonate with readers is the hope at the heart of the tale. If you enjoyed The Hate U Give, this should be at the top of your TBR pile when March rolls around. - CultureFly
Samira has created a chilling, powerful, all-too-real near future that's a must-read for everyone's TBR. - Karen M. McManus, author of One Of Us Is Lying
If you loved this, you might like these...