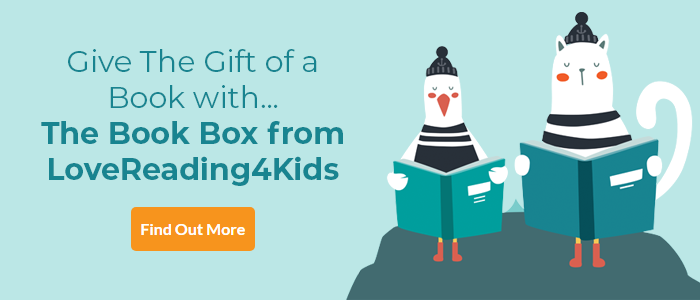 Mister Cleghorn's Seal Review
A Julia Eccleshare Pick of the Month April 2019
The much-loved author of The Tiger Who Came to Tea has written and illustrated a delightful new story that is perfect for all the family. When lonely Mr Cleghorn adopts Charlie, an orphaned seal, after a visit to the seaside he has no idea quite how difficult it will be to look after him! Luckily, his neighbour Miss Craig loves animals too and is more than willing to help him! Together, the pair do everything they can to keep the little seal pup happy. And keeping the little seal pup happy makes them very happy too in this touching and funny story. A new gem and a classic in the making from Judith Kerr to delight readers young and old.
Other Info
A Piece of Passion from Ann-Janine Murtagh, Executive Publisher "Judith delivered Mister Cleghorn's Seal to my delight and surprise. From my first glimpse of her exquisite pencil drawings and on reading the very first few pages of the story I knew we had something extraordinarily special and simply had to publish right away. Mister Cleghorn's Seal is a small masterpiece of words and pictures by the inimitable, irrepressible and most wonderful Judith Kerr".
Julia Eccleshare's Picks for April 2019:
Jasper Space Dog by Hilary Robinson
Lightning Mary by Anthea Simmons
Watership Down Gift Picture Storybook by Frank Cottrell Boyce
Big Cat by Emma Lazell
Mister Cleghorn's Seal by Judith Kerr
Wilderness by Mia Cassany
Mister Cleghorn's Seal Synopsis
An exquisite story to delight readers young and old, from a much-loved writer and illustrator. What do you do if you find an abandoned seal pup on a rock in the middle of the sea? Well, take it home with you to your flat, of course. At least that's what Mr Albert Cleghorn thought, though perhaps he hadn't considered all the complications...
This is the story of what then happened to Mr Cleghorn and Charlie the seal in their determination to find a home for Charlie and, incidentally, happiness for them both. Sometimes funny, sometimes sad, Mister Cleghorn's Seal is a classic in the making from the inimitable Judith Kerr.
Mister Cleghorn's Seal Press Reviews
Kerr's delicate line drawings are full of expression and the story is enchanting. Daily Mail
Heartwarming. Metro
Praise for The Tiger Who Came To Tea:
Near perfection of form is embellished by clear, expressive illustrations. The pace is exactly right, the resolution totally satisfying. Dorothy Butler, Babies Need Books
Praise for My Henry:
It bears all her trademarks, lively illustration, a cheerful blend of the everyday and the fantastic... A deeply poignant yet ultimately uplifting tale... Giulia Rhode, Sunday Express
Praise for One Night in the Zoo:
Lovely... uses soothing, pastel illustrations and exotic animals to make basic counting seem unintimidating. Daily Telegraph
Praise for Mog the Forgetful Cat:
Grandparents are likely to get as much fun out of seeing it again as the new generation of fans just learning to read! Choice Magazine
If you loved this, you might like these...