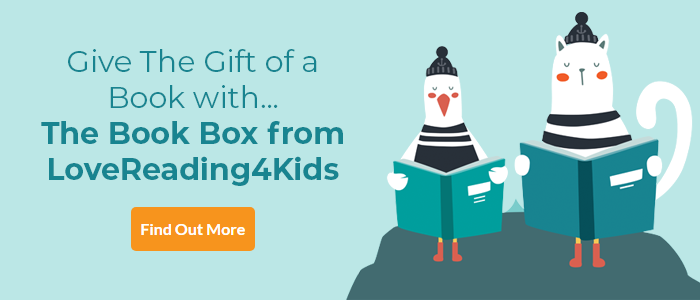 LoveReading View on When the Adults Change, Everything Changes
Authentic straight talking and practical support combine in this impassioned plea to change the way schools deal with behaviour
This is a book which any adult who deals with children, and not just teachers and others who work in school settings, would find enlightening, thought provoking and revealing. As we learn from the little snippets from the school reports of Paul Dix at the end of each chapter, the author has direct experience of being one of the 'bad boys' and now has more than 25 years of working to transform the most challenging behaviour in schools, referral units and colleges to call upon. As a 14-year-old he vowed he would change the way adults deal with behaviour and I defy any reader not to rethink their own strategies as a result of reading this book. Responsible adults should be just that – always in control of themselves before they attempt to take control of others. But this book is nothing to do with blaming teachers. Paul Dix is angry but he is angry with the lack of proper training in behaviour management and angry with the unrelenting drive for 'progress', pleasing Ofsted and analysing data which is destroying any ethos of pastoral care. Here chapter by chapter he asks hard hitting questions about school policies and behaviours and shows how these impact on students and often in a very counter- productive way. He writes with humour and the occasional frank expletive, he shares personal anecdotes, observations and tried and tested strategies backed up by theory, case studies and international examples. Each chapter concludes with three helpful checklists: Testing, Watch Out For and Nuggets which sum up, encourage and act as a quick aide memoire going forward. Ultimately the author's message is about consistency and kindness. " Visible consistency with visible kindness allows exceptional behaviour to flourish" This is a genuine must read that can genuinely transform schools and as his many examples show where improved behaviour leads, improved attainment follows.
Other Info
You can also access When the Adults Change, Everything Changes on Audible as an audio book here.
Suitable for all head teachers, school leaders, teachers, NQTs and classroom assistants - in any phase or context, including SEND and alternative provision settings - who are looking to upgrade their own classroom management or school behaviour plan.
Contents include: 1. Visible Consistency, Visible Kindness 2. The Counter-Intuitive Classroom 3. Deliberate Botheredness 4. Certainty in Adult Behaviour 5. Keystone Classroom Routines 6. Universal Microscripts: Flipping the Script 7. Punishment Addiction, Humiliation Hangover 8. Restore, Redraw, Repair 9. Some Children Follow Rules, Some Follow People 10. Your Behaviour Policy Sucks! 11. The 30 Day Magic
When the Adults Change, Everything Changes Synopsis
In When the Adults Change, Everything Changes: Seismic Shifts in School Behaviour, Paul Dix upends the debate on behaviour management in schools and offers effective tips and strategies that serve to end the search for change in children and turn the focus back on the adults. You can buy in the best behaviour tracking software, introduce 24/7 detentions or scream 'NO EXCUSES' as often as you want - but ultimately the solution lies with the behaviour of the adults. It is the only behaviour over which we have absolute control.
Drawing on anecdotal case studies, scripted interventions and approaches which have been tried and tested in a range of contexts, from the most challenging urban comprehensives to the most privileged international schools, behaviour training expert and Pivotal Education director Paul Dix advocates an inclusive approach that is practical, transformative and rippling with respect for staff and learners. An approach in which behavioural expectations and boundaries are exemplified by people, not by a thousand rules that nobody can recall. When the Adults Change, Everything Changes illustrates how, with their traditional sanction- and exclusion-led methods, the 'punishment brigade' are losing the argument. It outlines how each school can build authentic practice on a stable platform, resulting in shifts in daily rules and routines, in how we deal with the angriest learners, in restorative practice and in how we appreciate positive behaviour. Each chapter is themed and concludes with three helpful checklists - Testing, Watch out for and Nuggets - designed to help you form your own behaviour blueprint. Throughout the book both class teachers and school leaders will find indispensable advice about how to involve all staff in developing a whole school ethos built on kindness, empathy and understanding.
When the Adults Change, Everything Changes Press Reviews
This book is a must-read for every school leader. If you want to create an inclusive school where children s behaviour is not only managed, but is changed as well, you should not miss out on reading this book. --Sue Cowley, teacher and education author
This book is a must-read for anyone who works with children or young people. Teachers, youth workers and support staff at the beginning of their careers will discover a wide range of useful strategies and explanations as they begin to tackle the sometimes mystifying behaviours exhibited by young people today. More seasoned leaders are guaranteed to find behaviour management gems that will both enhance and strengthen their toolkit. Paul s writing is incisive and challenging; it successfully conveys a clear sense of his extensive and dedicated experience of all sectors of education. I am particularly pleased to see his recognition of the wealth of valuable experience and excellent practice that can be found amongst staff who work within the alternative provision sector, who have long been undervalued. Each chapter of this book is themed and concludes with three helpful checklists Testing, Watch out for and Nuggets which the reader will return to again and again for reference. --Seamus Oates, CBE, CEO, TBAP Multi-Academy Trust
This book is a game changer. Your students need you to read When the Adults Change, Everything Changes. Reading this book is like sitting down and having a coffee and a chat with Paul Dix while he lays out a road map showing you how to avoid pitfalls and transform lives. Rather than a list of quick behaviour tips, it offers a how-to mindset shift that sets staff (and students) up to win. If you came into teaching to make a difference, make this the next book you read. It s typically generous of Paul to create such a gift of a resource for trainees, teachers and veterans alike a blueprint for building authentic relationships with students, even in seemingly impossible situations. On a personal note, teachers like Paul (and like you if you choose to read this fantastic book) literally saved my life. It s not easy being a hero, but this book gives you all of the tools and wisdom you need to put your intentions into action. --Jaz Ampaw-Farr, speaker, author and Resilience Ninja
If you loved this, you might like these...