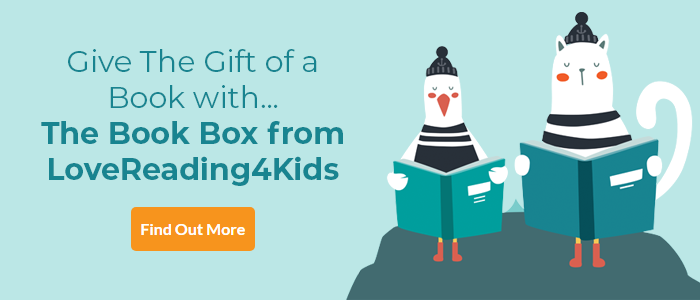 Check Mates Review
A heartfelt, humorous, pitch-perfect middle grade gem with mystery, mates and the odds-defying moves of a chess champ.
Winner of the UKLA Book Awards 2021
What a luminously life-enhancing read this is. The story of ADHD afflicted underdog Felix, who "can't concentrate or keep still". His East German Granddad now (embarrassingly) drives the pink car that used to belong to his deceased Grandma, whose death has hit them all hard. Felix and Granddad's grief is laid bare with heart-wrenching authenticity, but theirs is a complex relationship: "I love my granddad and I think he loves me, but sometimes it's hard to tell."
After an altercation, Felix and Granddad forge an understanding, and look forward to a "neuangfang" (new start) that begins with a list of "Ten things I'd like to teach Felix". Unfortunately, in Felix's eyes Granddad's list comprises the "ten more boring things in the world", but Felix works through it until only the most dreaded activity remains - playing chess. He tries to wriggle out of it, but "crafty" Granddad has been surreptitiously teaching Felix chess skills and he's soon hooked by the game, with unexpected positive side effects.
A thrilling team tournament is followed waves of pulse-quickening twists that will thrust readers to the edge of their seats, heart in mouth. Throughout, the rollercoaster ride of primary school life - fallings out, friendship, fear of not fitting in - is explored in all its intense and comic complexity, and the representation of working class realisms is spot-on too. Felix's mum and dad have both been "working stacks since Dad's plumbing business went bust last year". But, best of all, the magic of the relationship between children and their grandparents is dazzlingly conjured. I adored it.
Other Info
Find out more about the UKLA Awards 2021.
The Judges praised as a beautifully crafted and empathetic tale, and one which showed deep perception of characters and relationships and gave a sensitive portrayal of ADHD. It made complex ideas accessible, challenged stereotypes and was entirely unsentimental. Winner UKLA 2021 7-10 age category.
Check Mates Synopsis
Some people think that I'm a problem child, that I'm lazy and never pay attention in lessons. But the thing is, I'm not a problem child at all. I'm just a child with a problem.
Felix is struggling at school. His ADHD makes it hard for him to concentrate and his grades are slipping. Everyone keeps telling him to try harder, but no one seems to understand just how hard he finds it. When Mum suggests Felix spends time with his grandfather, Felix can't think of anything worse. Granddad hasn't been the same since Grandma died. Plus he's always trying to teach Felix boring chess. But sometimes the best lessons come in the most unexpected of places, and Granddad soon shows Felix that there's everything to play for.
Check Mates Press Reviews
'Funny and heartfelt with a cunning twist. Stewart Foster is a grandmaster.' - Ross Welford
'An inspirational underdog story and a chilling mystery! A winning combination.' - David Solomons
Praise for All The Things That Could Go Wrong;
'A moving, humane, funny portrait of two very different boys discovering what connects us all.' Kiran Milwood Hargrave, author of The Girl of Ink and Stars
`It's amazing!' Ross Welford, author of Time Travelling with a Hamster
'I loved it.' Lisa Thompson, author of The Goldfish Boy
'A touching, funny, gripping read that tackles important issues in a sensitive and thoroughly enjoyable way. Highly recommended.' Stuart Robinson, author of If Ever I Fall
'A timely story of courage and reminder of what we all share.' Christopher Edge, author of The Many Worlds of Albie Bright
'Powerful and warm ... this will linger long in the mind.' Guardian
Praise for The Bubble Boy: winner of the Sainsbury's Children's Book Award in 2016
`Poignant, hopeful and heartbreaking.' Fiona Noble - Children's Editor, The Bookseller
'Deeply moving and utterly gripping . . . Stewart Foster carries off an astonishing feat of storytelling in this exceptional book' Julia Eccleshare, lovereading.co.uk
`A gripping and deeply moving book.' Jamila Gavin, author of Coram Boy
'One thing we know about good books is their amazing ability to inspire empathy in the reader; to explore ideas and viewpoints that arise from experiences that are out of our own realm. The Bubble Boy does this with warmth, quirkiness and a light-hearted touch.' Guardian
If you loved this, you might like these...