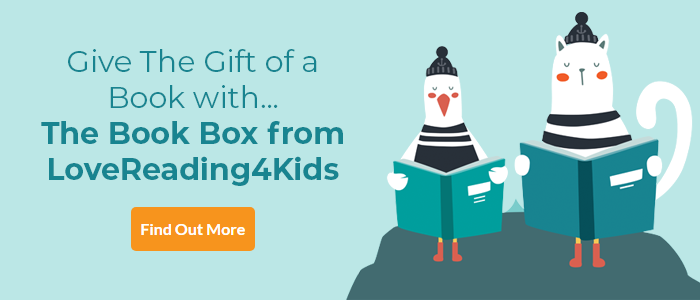 LoveReading View on Tulip Taylor
Being the person you want to be, proving detractors wrong, overcoming fears, and revealing the importance of seeing beyond stereotypes - beauty vlogger and dictionary-lover Tulip does all this and more in this hugely entertaining novel. While she's frequently dismissed for being "stupid, vain and self-obsessed", Tulip knows there's no friction between being having a brain and being a successful vlogger. She adores the metamorphic magic of make-up, the fact you "can transform yourself " and "make every day beautiful." As Tulip points out to handsome posh boy Harvey when he belittles her passion, her vlog represents "creativity and hard work and self-expression."
Keen to prove that Harvey's got her wrong, Tulip takes a place on his dad's Bear Grylls-esque survival show. With Harvey as her team leader and her fellow contestants expecting her to fail, Tulip digs deep and surprises everyone with her resourcefulness and team-spirited outlook, but not before many comic mishaps, terrifying challenges and conflicted swirls of romance.
Funny, gripping and with an inspirational feel-good feminist theme, this will have readers rooting for Tulip every step of the way.
Other Info
The jacket was designed by artist Niki Pilkington, based in Los Angeles. With 63k Instagram followers for her highly charged, trend-inspired fashion portraits, her client list includes Topshop, Ted Baker, Sir Paul McCartney & MTV. www.nikipilkington.com
Tulip Taylor Synopsis
Challenged to go on a `survival' reality TV show, fifteen-year-old make-up vlogger Tulip only accepts to escape her mother's money-making schemes and protect her younger brother and sister. Set up to fail, can she prove to the TV show, to Harvey - the cute but annoying boy who got her on there - and most importantly to herself, that she's more than just a pretty face? As Tulip puts down her phone and heads for the hills, she finds she has both the courage and insight to take on each new challenge. But as 'reality' gets ever more crazy, will either teen escape their families and their time in the spotlight unscathed?
Tulip Taylor Press Reviews
'Tulip - a heroine with such heart - will have you rooting for her from the start. Anna Mainwaring brilliantly exposes the pressures on teenagers living in a digital world, but also the power each individual has to create change. Funny and clever, compulsively readable: I absolutely loved this novel.' Louisa Reid

Praise for Rebel With A Cupcake;
'Hilarious and heartfelt' Kirkus
'Irreverent humour and marvellous characters' Amie's Book Reviews
'For a contemporary, enjoyable, and relatable novel for all teens, this one is a must-read' School Library Journal
If you loved this, you might like these...