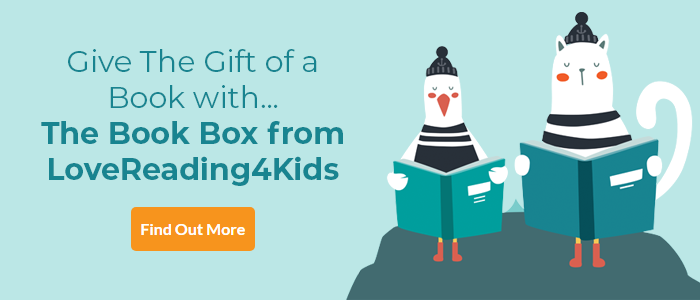 LoveReading View on In Paris With You
Unique novel in verse about the intensity of adolescence and how the past can haunt the present
June 2019 Book of the Month
Cleverly and playfully-formed, this is a sophisticated, thought-provoking novel of love, heartbreak and second chances. Eugene and Tatiana are 27 and 24. They're both unsettled by a fortuitous encounter on the Paris Metro ten years after they last met, and the significance of the moment is made potently clear when the omniscient narrator interjects, "Look how shaken they are to see each other again. Look at their eyes". Throughout, the all-knowing narrator directs readers' responses in this way, introducing episodes with foreshadowing commentaries that tell us what to watch out for. It's the narrator who announces "it's time to go back about ten years into the past, back where it all began." And so we're presented with the origin of their connection, when Tatiana was a self-conscious bookish fourteen-year-old, and Eugene was the enigmatic, pessimistic seventeen-year-old friend of her older sister's boyfriend.
The narrative slips between the frisson of their re-acquaintance and the tragedy that struck their teenage years. In some ways, reading this is like observing an intense play. In others, it's like being granted access to Eugene and Tatiana's innermost thoughts, anxieties and desires through their impassioned soliloquies. In every way, it's a unique and emotionally honest portrait of the grip and ache of young love.
Other Info
Translated from the French by Sam Taylor.

We've got some great stuff related to this book in our KidsZone.
Head over there and check it out now.
In Paris With You Synopsis
Because their story didn't end at the right time, in the right place, because they let their feelings go to waste, it was written, I think, that Eugene and Tatiana would find each other ten years later, one morning in winter, under terra firma on the Meteor, Line 14 (magenta) of the Paris metro. Eugene and Tatiana could have fallen in love. If things had gone differently. If they had tried to really know each other. If it had just been them, and not the others. But that was years ago and time has found them far apart, leading separate lives. Until they meet once more in Paris. What really happened back then? And now? Could they ever be together after everything?
In Paris With You Press Reviews
'Clever and sophisticated, layered with fondness and emotional truth, this runaway French bestseller, in Sam Taylor's elegant translation, is a literary tour de force.' The Guardian
'Wonderfully readable and beautifully told in a lyrical yet contemporary style. *****' Books for Keeps
'This book is exuberant and intricate and playful and so very smart about the ways of love. Reading it is a pure delight.' Nicola Yoon, #1 New York Times Bestselling author of Everything Everything and The Sun is Also a Star
If you loved this, you might like these...