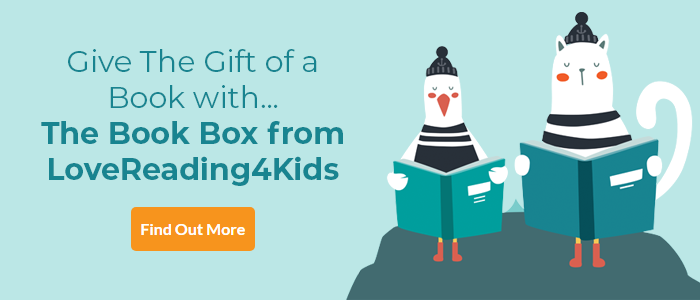 Eagle Warrior Review
Interest Age 8+ Reading Age 8 | Longlisted for the UKLA Book Awards 2021 | July 2019 Book of the Month
Characteristically, Gill Lewis skilfully conjures a vivid sense of landscape and wildlife in a story starring a character driven by her love of wild things and determination to achieve justice for them. Bobbie lives on a sheep farm in the Scottish Highlands with her parents and strong-willed, somewhat eccentric grandma. In a shocking opening chapter, Granny's little dog dies suddenly and horribly, poisoned by bait intended to kill a magnificent young golden eagle. Bobbie and her granny know that the local landlord's gamekeeper is responsible, and that he's a threat to all birds of prey in the area. Can they prove it, and protect the eagle? Readers will be gripped by the story and quickly come to understand Bobbie's love for the eagle and her passion to stand up for it and all wild birds. It's a terrific story, told with real impact, one for all animal lovers.
Particularly suitable for struggling, reluctant or dyslexic readers aged 8+
Other Info
Eagle Warrior Synopsis
From award-winning author Gill Lewis comes Eagle Warrior, a thrilling and topical adventure surrounding endangered wildlife and nature. Written with knowledge and concern for conservation, this thought-provoking story will encourage discussion around pollution and endangered species and raise questions about broader environmental issues.
Bobbie is thrilled that a golden eagle has settled in the forest near her family's farm. She loves to walk the hills with her granny and watch the bird soar through the sky. But not everyone shares Bobbie's awe for the spectacular bird. When her granny's beloved dog is killed by poisoned bait, it soon becomes clear that someone is out to get the eagle - and they're ready to take down anything, and anyone, that gets in their way. Bobbie is determined to save the eagle but is it worth the risk?
Particularly suitable for struggling, reluctant or dyslexic readers aged 8+
Eagle Warrior Press Reviews
Praise for Run Wild;
"Gill Lewis writes brilliantly about the relationship between urban children and the wild, and this is another triumph ... You'll be howling for more" The Times
"As a storyteller, Gill Lewis should be cherished and revered. The message of Run Wild is important, nay, essential" Family Bookworms
"A thought-provoking novel that explores the connection between children and the natural world ...there is a little bit of wild inside us all that risks being lost in the crowdedness of modern life." Books for Topics
"An absolute triumph ... it's definitely earned a place on my classroom bookshelf just as it should yours!" The Reader Teacher
"Secrets and solidarity in a powerful contemporary story exploring the bond between children and nature." The Bookseller
"A lovely, intelligent and heart-warming story of children finding a wolf in their city's wastelands...Marvellous" Bookbag Blog
If you loved this, you might like these...