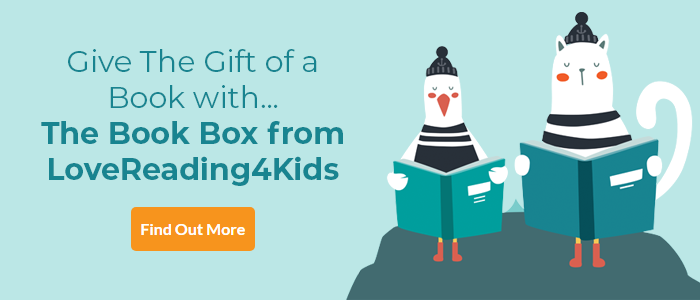 Caterpillar Summer Review
Heartwarming, poignant story of family life and love
July 2019 Debut of the Month
Caterpillar Summer is one of those apparently quiet books that actually have a huge and lasting impact on readers. It's the story of Cat - Caterpillar - and her little brother Henry, nicknamed Chicken, and the three weeks they spend on holiday with the grandparents they've never met before on the North Carolina coast. The children's father is dead and their mum works hard as a children's book illustrator and lecturers to support them. Cat feels the weight of responsibility to help and in particular to look after her little brother who is autistic. When their planned holiday with friends falls through Mum has no option but to take them to stay with her parents, though she hasn't spoken to her father since Cat was born. Living with Lily and Macon by the beach, Cat finds time to make friends and with her grandma taking care of Chicken, to think about what she needs. She's also able to work out the issues between her mum and her grandad, who she's come to love, and effect a reconciliation. The story is beautifully told, the landscapes both interior and exterior, perfectly described and it manages to be authentic and hopeful. Highly recommended.
Andersen Press are particularly good at finding contemporary novels that give children the opportunity to consider what really matters - see also Susin Nielsen and Aoife Walsh.
Caterpillar Summer Synopsis
Cat is the glue holding her family together. When her little brother Chicken has a meltdown, she knows just how to calm him, whether it's scratching his back or reading his favourite book. They've always had a special bond. But with their mum working extra hard after their dad's death, Cat is struggling to keep everything afloat. When Cat and Chicken unexpectedly end up spending the summer with the grandparents they've never met, Cat suddenly has the space to be a kid again. Gradually, she discovers that days on Gingerbread Island are full of fishing, fireflies and new friendships - as well as a lifetime of family secrets. Could this summer be Cat's chance to bring her fractured family together again?
Caterpillar Summer Press Reviews
An engaging, honest book - I love Cat, and you will, too! -- Kimberly Brubaker Bradley, Newbery Honor-winning author of The War That Saved My Life
I could almost smell the ocean air as I read Gillian McDunn's Caterpillar Summer. What a beautiful story of family, forgiveness, life on an island, and growing up -- Kate Messner, acclaimed author of The Seventh Wish and Breakout
[A] well-written book about the struggles of a fractured family -- School Library Connection
If you loved this, you might like these...