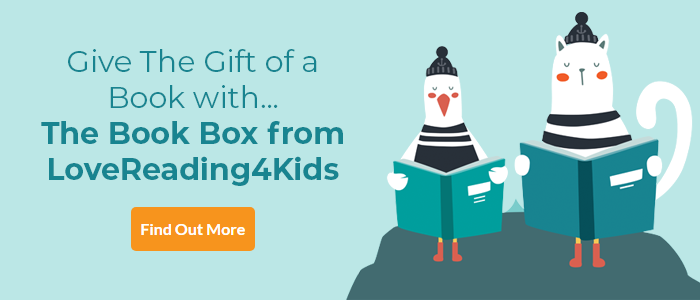 Rabbit Races Ahead! Review
Lydia Monks' Twit Twoo School stories are perfect for reading with children just about to start school and Rabbit Races Ahead is both a fun adventure story and a cleverly delivered lesson about kindness and thinking of others. Rabbit can't wait for sports day. She knows she'll come first in every race, and she does. Why aren't her friends more pleased for her, she wonders? Fortunately, the long distance race is still to come and instead of rushing to the finishing line, Rabbit interrupts her race to help her friends. She wins a special cheer and realises that it feels good to be kind, even better in fact than coming first. The bright illustrations are lovely to look at and this is a hugely appealing book for the very young.
Rabbit Races Ahead! Synopsis
It's Sports Day at Twit Twoo School and all of the children are very excited. But no one is more excited than Rabbit. She's decided that she is going to win every race, and has been practising very hard. But as Rabbit wins medal after medal, she seems to be losing friend after friend. Perhaps they are getting tired of her boasting. And now there is just one big race to go. Will Rabbit keep her eyes on the prize, or might there still be time for her to learn that being kind can feel every bit as good as winning? Join Rabbit, Frog, Mouse, Mole, Owl and their teacher, Miss Hoot, at their fun-filled treetop school.
With a cast of adorable animal characters and bright, bold, distinctive illustrations from the award-winning Lydia Monks, illustrator of the bestselling What the Ladybird Heard series, the Twit Twoo School series is sure to delight young children.
Rabbit Races Ahead! Press Reviews
Praise for For Frog Hops Off!;
Warm, reassuring storytelling, ideal for young children settling into nursery or school. -- Fiona Noble - The Bookseller
Praise for Mouse's Big Day;
A warm and funny story about friendship, and the perfect picture book to offer encouragement to any child who is starting school or nursery. - Lancashire Evening Post
The colours and characters zing off the page in Monks' gorgeously bright, cheerful style. - The Bookseller
Praise for Princess Mirror-Belle and the Dragon Pox;
A gorgeous explosion of pretty pinks and glamorous glitter will make the eyes of little girls light up everywhere Books For Keeps
Praise for What the Ladybird Heard Next;
Donaldson's trademark rhyming couplets bounce along and are perfectly complemented by Lydia Monks' bright and sparkly illustrationsx Daily Mail
If you loved this, you might like these...