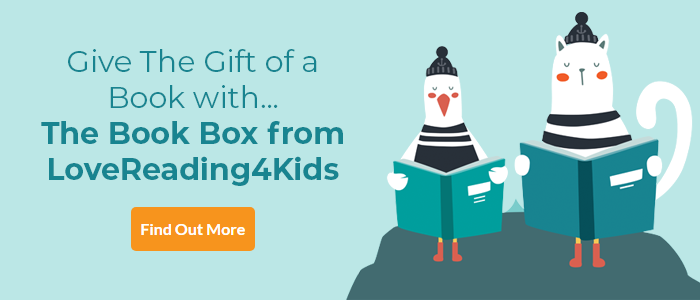 LoveReading View on Dark Blade
Swordplay, witchery and warring gods abound in this fantastical adventure, the first swashbuckling book in a new series.
Whispers of the Gods Book 1
Fast-paced and brimming with earthy atmosphere, this flavorsome feast follows the high-stakes quest of Lann and Astrid in their Viking-esque kingdom. It serves up a satisfying, easy-to-digest banquet that will be devoured by younger teens and reluctant readers who love high fantasy, but struggle with huge casts of characters and excessively complicated worlds.
Lann is a foundling whose father turns on him following the death of his wife: "A curse, left by evil spirits to bring us misery!" he accuses. After encountering a terrifying wolf-man hybrid and losing his sight, Lann is taken-in by Fleya, a powerful witch to whom he has a close connection. Soon after, Lann takes-up the Dreadblade, one of the kingdom's Swords of Destiny, which has been "woken from its torpor and desires to go about its work again". His sight restored by the sword, Lann and the Dreadblade are now bound by fate.
Meanwhile, across the kingdom, Astrid's father, the king, has been murdered and she must find his killer before her brother is blamed for the crime. When Astrid's life entwines with Lann's, it falls to them to save the kingdom from the stirring evil.
Alongside the thrill of monsters, witches and warring gods, the main characters have great appeal. Astrid is a fabulous, fiercely-minded young woman, and the loving, protective relationship between Fleya and Lann is brilliantly evoked.
Dark Blade Synopsis
Lann knows nothing of his mysterious past, but by his fifteenth birthday he will come face to face with destiny. For Lann must wield the Dreadblade, an ancient sword forged to defeat terrible monsters. Across the mountains a King has been murdered. His daughter, Astrid, is a warrior with no desire to bear the crown. Only she can uncover her father's killer before her brother is framed for the crime. Evil is stirring. Lann and Astrid are the kingdom's last defence. Together, they must face the greatest darkness their world has ever known.
Dark Blade Reader Reviews
In addition to our Lovereading expert opinion some of our Reader Review Panel were also lucky enough to read and review this title. You can click here to read the full reviews.
This book was an absolute smasher and I will be keeping an eye on this series from now on! Full review
I loved reading this book it was really good and the idea was fantastic. Full review
This book is full of mystery and evil. In a world of darkness Lann and Astrid must journey into the unknown to uncover a sinister plot. Full review
Dark Blade Press Reviews
This has everything you want from an epic fantasy adventure - devious Gods, hideous monsters, a portal to another dimension and a hero with an enchanted blade. Great stuff - Charlie Higson, author of the Young Bond series
Fans of Rick Riordan and John Flanagan have a whole new world of dark magic, mysterious gods and brave heroes waiting for them - Sebastien de Castell, author of the Spellslinger series
Dark Blade is a razor-sharp, spellbinding read full of intrigue and magic. This tale truly takes the crown as the young heir to the likes of Game of Thrones and Throne of Glass - Chris Bradford, author of the Young Samurai series
A daring and exciting swords-and-sorcery fantasy - traditional in the very best sense of the word. I thoroughly enjoyed this classic tale of monsters, magic and swashbuckling adventure - Kesia Lupo, author of We Are Blood and Thunder
Feasey brings us a fresh new fantasy hero in the form of Lann Fetlanger. The world of Strom is rich with peril, political intrigue, conspiracies and betrayals ... Conflicted heroes, cursed swords, diabolical sorcerers and warrior princesses. Why aren't you reading this already? - Sarwat Chadda, author of The Ash Mistry Chronicles series
An epic dark fantasy set in an arcane world where kings are murdered, monsters roam and ordinary boys are given extraordinary gifts - Mark Walden, author of the H.I.V.E. series
A powerful, compelling story in a world that stays with you - Angie Sage, author of the Septimus Heap series
If you loved this, you might like these...