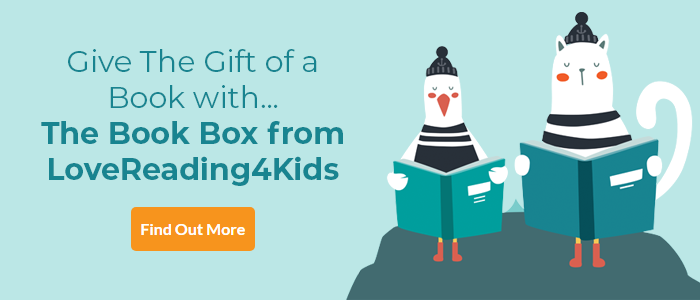 LoveReading View on Why You Should Read Children's Books, Even Though You Are So Old and Wise
A Julia Eccleshare Pick of the Month August 2019
Award winning author Katherine Rundell is as passionate about reading children's books as she is about writing them. In this brief but and perfectly structured handbook she encourages all readers to think about the particular qualities of children's books and about the special experience of reading as a child – which she remembers clearly. Drawing on her deep knowledge of children's stories and supporting her arguments with endorsing quotes from writers of all kinds she sets out her defence of the book's title in brief sections. She is as much at home in the factual – 'On how children's fiction came to be' and 'On children's fiction today' as the more personal which reflect her own views including 'On wild hunger and heroic optimism' and 'The galvanic kick of children's books'.
Why You Should Read Children's Books, Even Though You Are So Old and Wise Synopsis
"W.H. Auden, in an essay on Lewis Carroll: 'There are good books which are only for adults, because their comprehension presupposes adult experiences, but there are no good books which are only for children.' I am absolutely not suggesting adults read only, or even primarily, children's fiction. Just that there are some times in life when it might be the only thing that will do."
In 2016, Katherine Rundell - Fellow of All Souls College, Oxford, and prize-winning author of five novels for children – found her understanding of the world she lived in upturned: by Brexit, Trump, a sweep across Europe towards nationalism and insularity, terrorist attacks. Literary fiction did not help her understanding, so instead she turned to old narratives, told for the benefit of children and adults and anyone who would listen.
In this delightful and persuasive essay for adult readers Katherine Rundell explores how children's books ignite, and can re-ignite, the imagination; how children's fiction, with its unabashed emotion and playfulness, can awaken old hungers and create new perspectives on the world.
Why You Should Read Children's Books, Even Though You Are So Old and Wise Press Reviews
Praise for Katherine Rundell;
'Rundell's pen is gold-tipped' - Sunday Times
'Rundell is now unarguably in the first rank' - Philip Pullman
'Katherine Rundell just gets better and better' Jacqueline Wilson
'Rundell is a class act' The Times
'One of our most talented writers for children' Observer
'Katherine Rundell cannot put a foot wrong' Sunday Telegraph
'She has already found a voice that is indisputably her own' Daily Telegraph
If you loved this, you might like these...