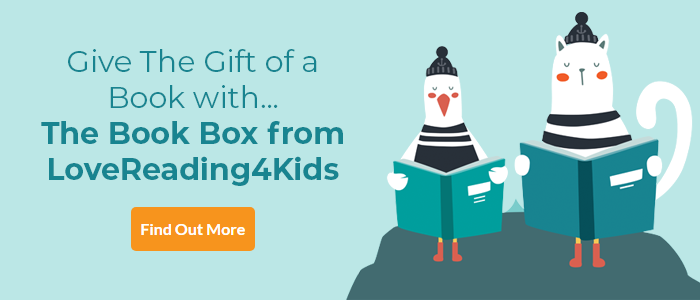 LoveReading View on Harry Potter and the Chamber of Secrets Illustrated Edition
August 2019 Book of the Month
Jim Kay's colour illustrations for the Harry Potter books are extraordinary, adding something new and exciting to stories that some readers will know practically by heart. In this the second of the series, he's really into his stride, and there are wonderful full-page portraits – Dobby perched on Harry's bed, scabby toes dangling; Draco Malfoy, all sneer and suspicion – as well as glorious double pages revealing Knockturn Alley, and the terrifying entrance to the Chamber of Secrets itself. His imagination is equal to J.K. Rowling's vision and he brings her magical creatures to life, whether via a busy line of little goblins scampering across the bottom of the page, or a page of botanical notes on Mandrakes. A book for fans to treasure, and everyone to wonder at.
Other Info
Take a peak at Jim Kay's illustrations of Rubeus Hagrid, Hermione Granger, Draco Malfoy and Ron Weasley click here!
Jim Kay said "To be given the opportunity to design the characters, the clothing, the architecture and landscapes to possibly the most expansive fantasy world in children's literature, well let's just say I'm extremely excited about it. The story is everything, and so I want to bring what I can to really show the depth of Rowling's stories, to their best."
A world of magical adventure awaits! Visit Bloomsbury's Harry Potter website for magical downloads, games, videos, and more Harry Potter fun!

We've got some great stuff related to this book in our KidsZone.
Head over there and check it out now.
Harry Potter and the Chamber of Secrets Illustrated Edition Synopsis
Jim Kay's dazzling depiction of J.K. Rowling's wizarding world has won legions of fans since the first Illustrated Edition of the Harry Potter novels was published in hardback in 2015, becoming a bestseller around the world. This irresistible smaller-format paperback edition of Harry Potter and the Chamber of Secrets perfectly pairs J.K. Rowling's storytelling genius with the enchantment of Jim Kay's illustrations, bringing the magic of Harry Potter to new readers with full-colour pictures and a handsome poster pull-out at the back of the book.
This edition has been beautifully redesigned with selected illustration highlights - the fully illustrated edition is still available in hardback. Fizzing with magic and brimming with humour, this inspired reimagining will captivate wizards and Muggles alike, as Harry and his friends, now in their second year at Hogwarts School of Witchcraft and Wizardry, seek out a legendary chamber and the deadly secret that lies at its heart ...
Harry Potter and the Chamber of Secrets Illustrated Edition Press Reviews
Seeing Jim Kay's illustrations moved me profoundly. I love his interpretation of Harry Potter's world, and I feel honoured and grateful that he has lent his talent to it - J.K. Rowling
One of the greatest literary adventures of modern times - Sunday Telegraph
The Harry Potter stories will join that small group of children's books which are read and reread into adulthood - Times Literary Supplement
Kay's illustrated edition of Harry Potter and the Philosopher's Stone is a triumph - a book so alive it seems to jump, explode and slither out of your hands as you read - Telegraph
If you loved this, you might like these...