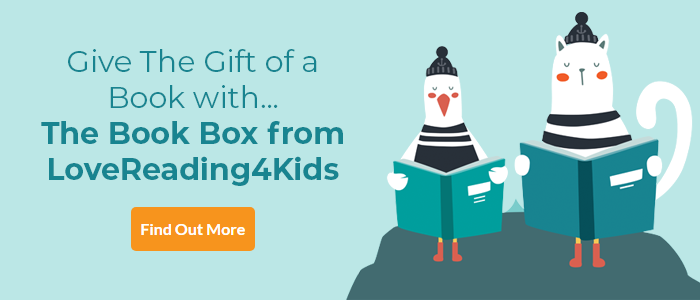 LoveReading View on Eye, Eye, Captain! A Bloomsbury Young Reader
Book band: Gold Quizzed for Accelerated Reader Ideal for ages: 5+
This new series from Bloomsbury Education is geared at turning children into independent readers. Not only will the books give youngsters a boost into solo reading, they'll also make it easier and more enjoyable for the adults helping children as they come with useful tips and notes. The books are short and divided into chapters thereby breaking the story into manageable chunks. The adventures are lively and fast-moving though told via short sentences and carefully chosen vocabulary: some words are highlighted in the Tips for Grown Ups section on the inside cover, so that children can learn them and their meanings. Full colour illustrations amplify the action and make the books really attractive to look at too. Written by favourite authors, these are well worth collecting and are just the thing for children ready for reading.
Other Info
Bloomsbury Young Readers are the perfect way to get children reading, with book-banded stories by brilliant authors like Julia Donaldson. They are packed with gorgeous colour illustrations and include inside cover notes to help adults reading with children, as well as ideas for activities related to the stories.
Eye, Eye, Captain! A Bloomsbury Young Reader Synopsis
Captain Cutlass cannot see a thing without his glasses. But pirates don't wear glasses and if his crew finds out they'll make him walk the plank! As the pirates set sail for Treasure Island, the Captain soon finds himself in trouble when he can't even read the treasure map... This hilarious tale from picture book author Jane Clarke (author of Gilbert the Great and Neon Leon) is perfect for children who are learning to read by themselves and for Key Stage 1. Features engaging illustrations by Jennie Poh and quirky characters young readers will find hard to resist.
Eye, Eye, Captain! A Bloomsbury Young Reader Press Reviews
Every child needs a Bloomsbury Young Reader. Fun, stretching, just the right length, full of adventurous vocabulary and punctuation, [with] tips to support the parent or carer at home or the teacher who needs inspiration at the end of a busy day. - Julie-Ann McCulloch, Specialist EAL Teacher, Stockport Local Authority
I really liked the drawings in this book, so colourful and nice! - Zohra Maryam, aged 7
If you loved this, you might like these...