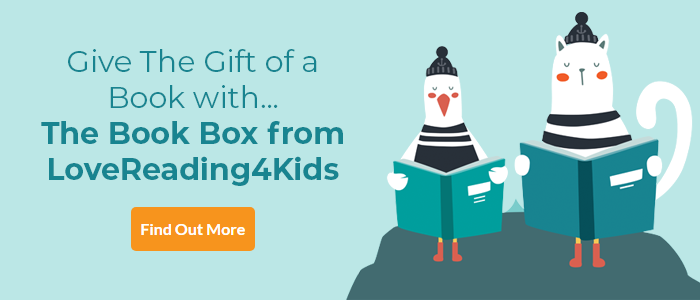 Mossbelly MacFearsome and the Goblin Army Review
Fast-paced, very funny fantasy adventure
Roger Paxton is an ordinary kind of boy and a very reluctant hero – which is unfortunate as he's tasked with saving the world from a massive goblin invasion. At least he's got a good team on his side, including the marvellous and utterly fearless dwarf captain Mossbelly Macfearsome. This is a wonderfully raucous bit of fantasy adventure full of thrilling scenes, some irresistible characters, and very entertaining details (I love the fact that the goblins smell of burnt toast and fart into bottles to make their drinks fizzy). The story is set at Hallowe'en and this would make a terrific October read, but it would be fun to share at any time of the year.
You could go on from this to Terry Pratchett, it's that much fun.
Mossbelly MacFearsome and the Goblin Army Synopsis
It's Halloween, and Roger is yet again pulled into a bonkers adventure with the grouchy dwarf warrior Mossbelly MacFearsome. It turns out that Roger has accidentally set free the vicious Goblin Chief Redcap, who is looking to open an ancient portal back to his own world. Now Roger, Moss and their friends must track him down before he unleashes a mighty horde of goblins hellbent on destruction, mayhem ... and pickled onions. But how exactly does one find a ghoulish goblin on the one night of the year when everyone is in spooky fancy dress?
A fabulously funny fast-paced adventure, perfect for fans of Terry Pratchett and Cressida Cowell.
Mossbelly MacFearsome and the Goblin Army Press Reviews
Praise for Mossbelly MacFearsome and the Dwarves of Doom;
More fun than a dwarven frog-spitting contest! Fast-paced, smart, and very, very amusing. Alex Gardiner mixes myth with modernity and makes a unique world. By the power of the Doomstone Sword, I command you read it! -- Sam Gayton
Fast-paced action, zany characters, oodles of humour and a touch of Discworld in an energetic fantasy debut. -- Fiona Noble - The Bookseller
... Mossbelly MacFearsome and the Dwarves of Doom stands out in its originality. Featuring memorable characters, a fast-paced storyline and witty narrative, this book is hard to put down. -- NYALitFest Newsletter
Fast paced, brimming with action, a must read! -- Armadillo Magazine
If you loved this, you might like these...