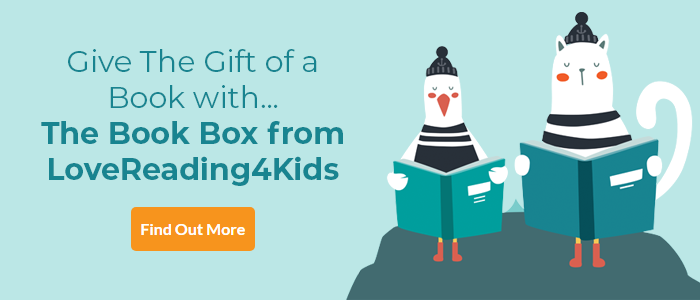 Shadows of Winterspell Review
Spellbinding storytelling for the winter
November 2019 Book of the Month
Amy Wilson's new novel is just the thing to curl up with as the nights draw in. Stella Brigg lives with her nan and friend Peg in a little house on the edge of the forest and if that sounds normal enough, Nan is actually a ghost, and Peg is an imp. All three are in hiding from the Shadow King whose creeping magic is slowly destroying the forest and the creatures, magical ones included, who live within it. Lonely and isolated, there's one thing Stella wants more than anything, and that is to go to school. She finally does, only to discover that there's almost as much magic in the corridors of Broadmere Academy as there is at home. With new-found friends, and a new determination and confidence, she's finally ready to take on the Shadow King. Friendship and fun are as important to the story as magic and spell-making, and it's a cleverly crafted and thoroughly entertaining adventure.
A story to recommend to fans of Sophie Anderson's fantasy adventures.



Shadows of Winterspell Synopsis
Enter the thousand worlds of Amy Wilson in her captivating novel, Shadows of Winterspell, sparkling with frost and magic. Stella has been living behind the magic of the forest for most of her life. Lonely, she enrolls at the local school, and as she begins to make friends, she discovers that she is even more different than she thought. But as autumn turns to magical winter, Stella realizes that uncovering her own family secret is the only way to release the forest from the grip of a dark and old magic.
A seasonal magical adventure from the critically-acclaimed Amy Wilson, author of A Girl Called Owl.
Shadows of Winterspell Press Reviews
Praise for Amy Wilson;

"This debut is a sparklingly frosty read, full of feisty characters, myth and mystery" Daily Mail on A Girl Called Owl
"Original and compelling….an unexpected take of grief, magic and monsters." Kieran Millwood Hargrave, author of The Girl of Ink and Stars on A Far Away Magic

"the rising star of children's fantasy" Telegraph
If you loved this, you might like these...